How to access the Equitable Grading Course
How to access the Equitable Grading Course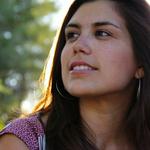 Updated by Rhianon Gutierrez
How do I login to the course?
Click here to access the course link then login to BPSLearns with your 6-digit BPS ID as your username and your BPS Gmail password as your password.
How long is the course? Who should complete this course?
This course is designed for all educators in BPS who provide grades or review grades with students and families. 
The course is asynchronous and contains three modules. It is expected that it will take about 30 minutes to complete. There will be two quiz questions after each module. Each educator will need to complete their own quizzes and score 100% correct to move on to the next module and receive credit. It is encouraged to work in teams to go through the modules to maximize learning and sharing.
For questions about course content, please reach out to Christine Landry.
For questions about BPS Learns access, please review the How to Access BPSLearns HelpDoc.