How to Duplicate an Existing Course in BPSLearns
How to Duplicate an Existing Course in BPSLearns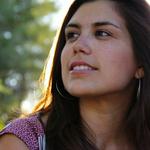 Updated by Rhianon Gutierrez
This article applies to BPSLearns Site Administrators and Course Managers only.
Go to your course category. Click "Add a new course."
Name your course - long and short name. (Note: you can change it later.)
Set Topics format to 11. Click "Save and display."
Open your course.
Go to the settings (gear) icon. Select "Import."
Choose which course to import - you will need to search for it. Select "Continue."
Choose which checkboxes to select. Once done, select "Jump to final step."
Import will complete in a matter of seconds. Select "Continue."
Review and modify your course as needed.
When ready to publish, go to the Settings icon → Edit Settings. Change the course name, description, and dates as needed. Make sure to click from "Hide" to "Show" course when it's ready to have students added to it.