Clever - New Features for Fall 2022
Clever - New Features for Fall 2022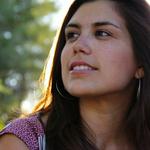 Updated by Rhianon Gutierrez

Here's an interactive tutorial
** Best experienced in Full Screen (click the icon in the top right corner before you begin) **
https://www.iorad.com/player/2011588/Clever---New-Features-for-Fall-2022
14 STEPS
1. The first step is to open Clever and click Log in with Google.
2. Click Log in as a teacher.
3. Under the Homeroom tab, click District Page to see district-provided resources. There are a few new links under Staff Links this year. If you click on the heart icon, you can favorite an app, bringing it to the top of your page!
4. Under the Homeroom tab, click My Teacher Pages to see your own pages that you create and share with students and other teachers.
5. Scroll down and click the gear icon in the top right corner of your chosen class.
6. Click Edit sharing.
7. Click Select teachers in your school and then type the name of a teacher with whom you want to share your Teacher Page. Select their name from the list. Teachers must have access to Clever to be added.
8. Click the name of your choice.
9. Once selected, click Update.
10. On the main page, you can see other classes shared with you by clicking Shared with Me.
11. To send messages to students, click Messages.
12. Click Search students to send a 1:1 message to a student.
13. Click Analytics to see student app usage.
14. Click Classes to see a list of your classes. You should see boxes with your classes here if you have classes in Aspen. If you are seeing the Uh oh screen, that means that you do not have classes assigned to you in Aspen.