Verizon Jetpack Model 8800L WiFi Hotspot FAQ's
Verizon Jetpack Model 8800L WiFi Hotspot FAQ's
Updated by Nikolas Gonzales
Verizon Hotspot FAQ's
What types of hotspots do we have?
Verizon 8800L Jetpack Hotspots (BPS/OIIT)
Samsung J3 Phones (1M Program- School based direct to school POC)
Motorola Phones (1M Program- School based direct to school POC)
Motorola Hotspots (1M Program- School based direct to school POC)
How do I activate/assign Verizon Jetpack hotspots to students once I get the Verizon 8800 L Jetpack Hotspot?
A) On the management dashboard with hotspot requests, there is a link that asks "Click here to assign a hotspot to a student." After clicking this link, user will be prompted to enter the hotspot 15 digit IMEI number, which is on the side of the box that contains the hotspot, at the very top. User will also be prompted to enter student ID number. THE HOTSPOT WILL NOT WORK UNTIL THIS CRUCIAL STEP IS DONE. Once this happens, power on and connect to a power outlet via charger and connect hotspot to BPS Chromebook. Sometimes, the Verizon update will take up to 24 hours to occur so please keep hotspot powered on and plugged in and periodically check to see if the hotspot is functioning via BPS Chromebook.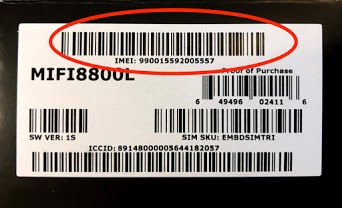 Where is the power button on a Verizon Jetpack Hotspot ?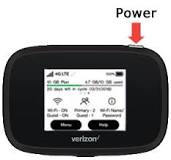 What happens if my Verizon Jetpack Hotspot gets/is damaged and is unusable?
A) If it is has arrived damaged then we can offer a new one while supplies last. If it has been broken or damaged then BPS Tech can replace on a case-by-case basis contact Nikolas Gonzales- ngonzales@bostonpublicschools.org
What if I am prompted to enter a username and a password?
A) The Verizon Jetpack Hotspots do not require a login. They automatically connect to any BPS Chromebook and for the most part just need to be charged and turned on. If it is the case that a login is required then the caller is most likely dealing with a 1 Million Program Motorola hotspot and can be directed to teacher/admin who will then contact the school's 1 Mil. program POC.
Why won't my Verizon Jetpack hotspot connect to personal computers, phones, or tablets?
A) Verizon Jetpack Wifi Hotspot can only be used by BPS students for student work via BPS Chromebooks. It will NOT work with any other device and you may get an error message on the hotspot if a non BPS device attempts to connect to it.
Why won't Verizon Jetpack hotspot connect Tech Goes Home Chromebooks?
A) There is an education organization known as TGH or Tech Goes Home that has donated a significant amount of Chromebooks to BPS. The Verizon Jetpack hotspots will not connect to them because they do not have BPS filtering assigned to them.
I have turned on my Verizon Jetpack hotspot but it is not working.
A) Device settings need to be pushed out through a network update and is only done through Verizon once per day. Students should keep the device powered on so that this update can be received. The hotspot will automatically connect to the BPS Chromebook once the Verizon update reaches the hotspot.
Messages that Verizon Jetpack Hotspot may display:
"Settings are locked" - This indicates that the device has received the update from Verizon and the ChromeWLAN network is broadcasting.
Solution: Student should power-cycle the Chromebook and/or Hotspot if they are not connecting. If they still do not connect, check to make sure that the student is using a Chromebook that is managed by BPS.
"Data usage not available" - Just means that the device does not have any data usage to display yet. This will correct itself as the device is used.
Solution: Data usage will be displayed after a few days of usage.
BPSTech Questions: Nick Gonzales