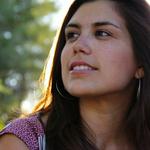 Updated by Rhianon Gutierrez
What is Paper? Who has access?
Through Paper, BPS students can speak to a tutor anytime, anywhere for free. Whether they need help clarifying homework questions or class content, studying for the SAT, or want feedback on a written assignment, students can get on-demand and unlimited help when they need it. Paper tutors have been trained to conduct expert, academic support in a secure, chat-based platform.
Students can connect online with a live tutor in less than 15 seconds via chat. Teachers can access transcripts from the tutoring sessions to stay in the loop and get actionable insights from the tutors.
All schools, grades K-12, have unlimited, 24/7 access to Paper via Clever.
For privacy reasons, students and tutors cannot use video conferencing in the Paper app.
Why use Paper?
This unprecedented access to assistance is not only a key piece in delivering BPS's strategic plan with a focus on equitable resources for all students but also in supporting students in quarantine as we tackle the continued challenges of COVID in our community.
How do I access Paper?
Log in to Clever at www.bostonpublicschools.org/backpack using your BPS email and password. Look for Paper under the Virtual Learning Sites category.
What devices is the program compatible with?
Paper works on laptops, desktops, Chromebooks, and mobile devices.
Where can I learn more about Paper?
Teachers: Paper Trail is Paper's comprehensive, on-demand PD. To get started with Paper Trail, go to Clever, click on the Paper icon, then log in to the Teacher Dashboard and click the blue "Open Paper Trail" button on the right side of their screen.
Families: Families can review the Parent FAQ, register for a Parent Q&A session, or reach out via email at parents@paper.co and speak with a member of the Paper team directly.
Students: Watch how to connect with a tutor using live chat and how to use the essay review tool.
Who can I contact if I have additional questions?
Product questions: parents@paper.co (families) and teachers@paper.co (teachers)
BPS Academics questions: Christine Landry