How to sign up for the Learning Ally online course
How to sign up for the Learning Ally online course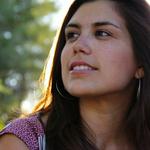 Updated by Rhianon Gutierrez
Learning Ally is an online tool that provides access to a library of audiobooks for students who need this support with reading. To learn more about this tool, visit the BPS Learning Ally website or take the online course. The steps for enrolling in the online course are below.
Go to learn.mybps.org and sign in with your BPS six-digit ID and BPS Gmail password.
Click to enroll in the Learning Ally Training.
Complete all nine modules and answer the question at the end of each module to check your understanding.
If you are interested in becoming a Qualifier, you will need to fill out the Google Form at the end of the course. Within 48 hours, you will be contacted with next steps to become a Qualifier.