How to See Next Year Student Assignments & Wait List Totals in Aspen
How to See Next Year Student Assignments & Wait List Totals in Aspen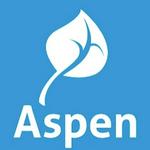 Updated by Aspen Support
Students Assignments and Incoming Students
Click on the School top tab, and the Next Year Students side tab.
This will expand to show two side-tabs, Receiving for students who will be new to your school for next school year and Sending for your current students next year assignments: 
Each side-tab will show student assignments as soon as the round results are loaded into Aspen.
Filtering the list
There are three built-in filters for these screens:
If you would like to generate an Excel list with the phone numbers to contact parents, click on the printer icon on the page and choose CSV.
Reports
The following reports are available for the Receiving and Sending screens:
Sending & Receiving List (see next page for more details)
3 address reports:

Student Address Labels - 5161
Student Address Labels - 5960
Student Address Report (for Excel)
The Sending & Receiving List report can be run from either screen, and will give the same options and results. When you run it, you must select which list you want. 
View your waitlist totals for next year
From the School top tab, select your school.
Then, select the Next Year Capacity sub-tab.