Adding Parental Controls with BlockSite Chrome Extension
Adding Parental Controls with BlockSite Chrome Extension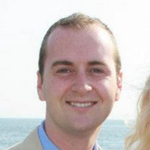 Updated by Mark Racine
On your child's Chromebook, search for "Block Site Chrome Extension"
After it installs, click the extension bar and then click the Block Site extension
It will suggest the paid/unlimited version; you can skip this and use the free version to start!
Click the gear icon when viewing the settings to add password protection
Check off the settings to add password protection and notifications, then add your email and create a password.
Block Site will send an email for you to verify; you can not verify it on the Chromebook so you will need to click the link on a separate phone or computer.
Add your block settings but entering specific URLs to block and/or adding specific words & phrases that you would like to block.
Optional settings include whitelisting, time restrictions, categories (i.e. games), and adding additional devices so that your rules will apply across multiple devices.