How to Auto Calculate and Post Term 4 and Final Grades
How to Auto Calculate and Post Term 4 and Final Grades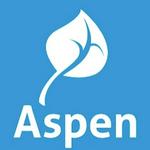 Updated by Aspen Support
1 On Aspen homepage, click the Grades icon for the class you want to post scores.
2 Click Options
3 Click Update Post Columns...
4 Click the Grades Term drop-down arrow
5 Select Q4
6 Make sure you have "Term Grades for all students" selected. Click Next
7 Click the Pd4 Mark drop-down arrow
8 Select the appropriate average 
9 Click the Final Exam drop-down arrow
10 You can enter the final exam scores directly on the Final Exam Column on your Gradebook. Or you can select a Final Exam Assignment if you have one already. 
11 Teachers can alternatively select a specific assignment as the Final Exam. However, be mindful that if the assignment is included in another Gradebook category, it would be counted twice.
12 Click the Final Grade drop-down arrow
13 Select District Calculation. If you do not want to use the District Calculation, select Do Not Update. 
14 Click Next
15 Click Finish
16 You just auto calculated the Term 3 and Final Grades for your class. Grades can be manually adjusted if needed. Then you would click Update to recalculate the final grades again.
17 If you selected "Do Not Update" instead of "District Calculation", you will see a red circle with a line through near the final grade. It is perfectly normal. It just means that you decided not to use the District Final Grade Calculation.
18 Now let's post the Term 3 and final grades to the report cards. Click Post Grades...
19 Confirm the Grade Term and Grade to post and click OK. 
20 The Term 3 and Final Grades are now posted.