How to customize the Clever portal on my Teacher page
How to customize the Clever portal on my Teacher page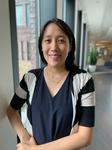 Updated by Sarah Chang
Navigate to your Teacher Page by clicking "My Page" in the top right hand corner of the portal.
Click on the "Add resources button" in the right-hand sidebar.
Search for a resource or paste a URL into the field.
Choose an icon to represent your link.
Enter a title to help your students locate the link.
Choose a category for your link to appear under.
Click "Add resource."