How to add a Tardy and Dismissal for a Student in Aspen
How to add a Tardy and Dismissal for a Student in Aspen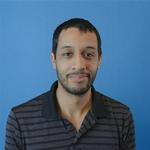 Updated by Kevin Arias

1 Let's start with entering a Tardy first. Make sure you are in School View.
2 Click Student top tab
3 Select the student and click Attendance side tab.
4 Click Options.
5 Click Add.
6 Click the Calendar to add the date.
7 Select the date.
8 Click on Tardy.
9 Click
10 Click the Comment Box and type in a short message.
11 Click Add.
12 Select Arrival.
13 Click
14 Click OK
15 Click Save.
16 Now let's add a dismissal for a student. Select the student from the Student List.
17 Click Attendance side tab.
18 Click on the date of the dismissal.
19 Click on Dismissed.
20 Click
21 Click
22 Click Add
23 Make sure Departure is selected.
24 Click
25 Click OK
26 Click Save
27 That's it. You're done.