How to Add the Tasks Widget to Your Home Page
How to Add the Tasks Widget to Your Home Page
What is the Tasks Widget?
The Tasks Widget is used to initiate or perform an action. Some examples of widgets in use:
Staff can make Conduct Referrals using the Conduct Referral in the Tasks widget.
Conduct Managers can post Conduct Incidents and Actions from the Conduct Referral Workflow in the Tasks widget
Families can update contact information using the Contact Verification Workflow in the Tasks widget.
Students can enroll in the Athletics Registration using a specific Task Widget.
Parents can enroll their children using another specific Task Widget.
In order to use the workflows in the Tasks widget, the Tasks widget needs to be on your home page.
Adding the Task Widget to Your Home Page
If you do not see the Tasks widget on your home page, from any view:
Click on your name in the upper right-hand corner
Click on Set Preferences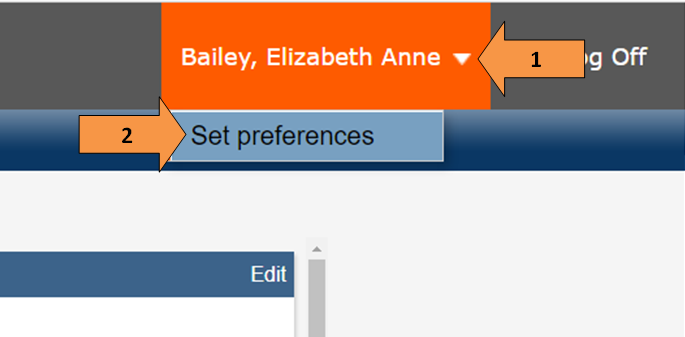 In the popup window, click the Home tab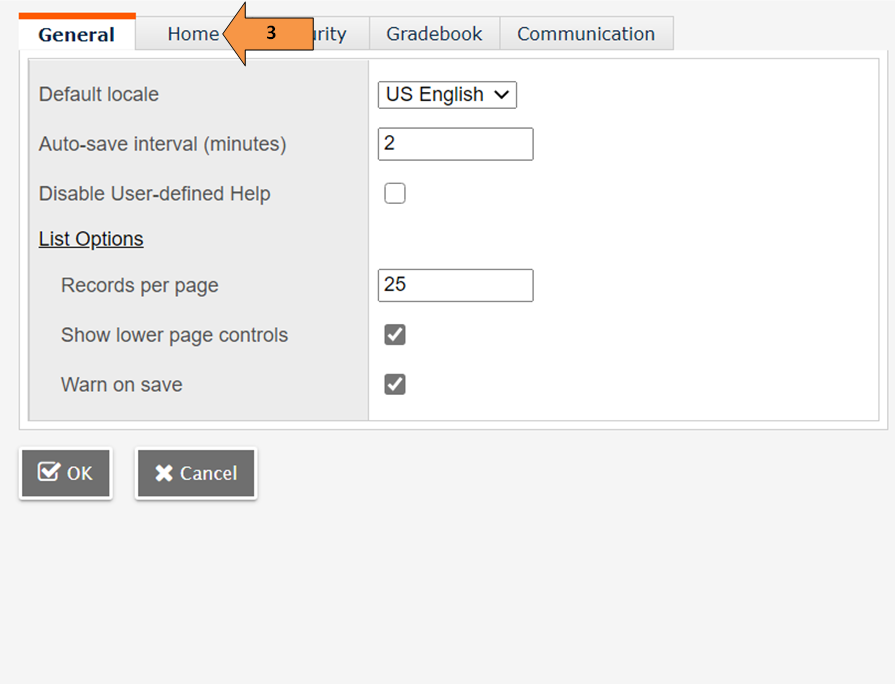 Check the Tasks box
Click OK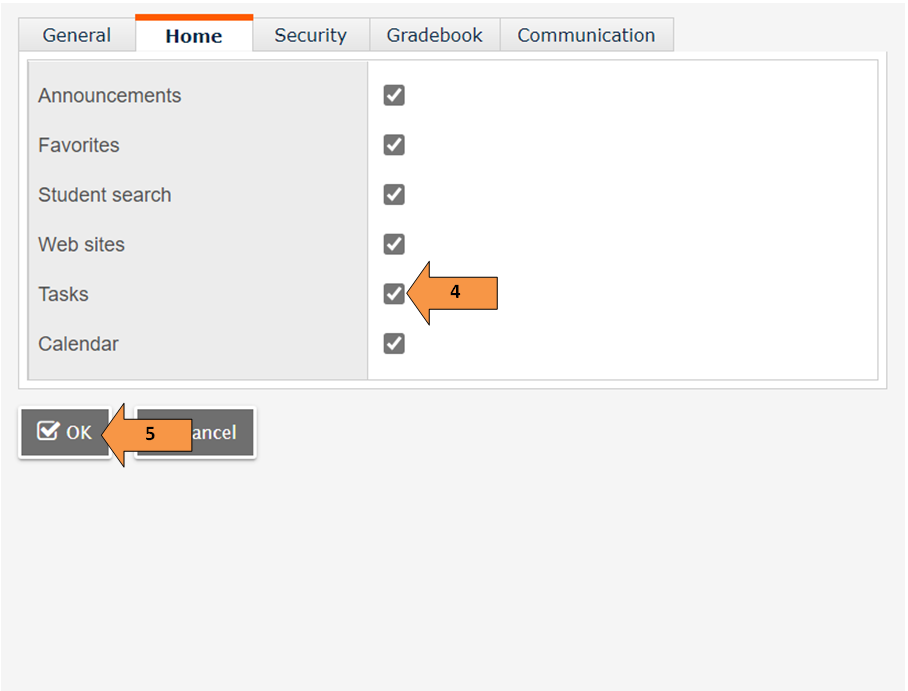 The Tasks widget is now on your home page