How to sign up for PD in TeachPoint
How to sign up for PD in TeachPoint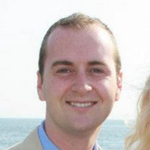 Updated by Mark Racine

16 STEPS
1. The first step is to go to bostonpublicschools.org/backpack and log in with your BPS Google account.

2. Click the TeachPoint icon to login to TeachPoint for evaluations and professional development.
3. Click the graduation cap on the left side.
4. Click Available Events to see upcoming professional development opportunities.
5. By default, you will see upcoming events but you can switch the filter at the top of your screen.
6. Search by Title to search for a specific PD or scroll through the list.
7. Click the name of a PD to view the details and sign-up.
8. You can click the Even more button if you would like to see more information about the event.
9. Click Enroll to add your name to the registration.
10. Click the green Enroll button to confirm your enrollment.
11. To view your registered activities or change your enrollment, click My Activities
12. Click the name of the PD.
13. and click Withdraw to cancel your enrollment.
14. When you enroll in PD, you will receive an automatic email notification to your BPS email account and you can click Add to calendar » to add this event to your Google Calendar.
15. Your calendar will save the location as well as the course description in your calendar event.

16. That's it! Now you know how to search and enroll in PD through Teach Point.

If you would like to get started on your own, click the Login button on the screen.
Here's an interactive tutorial
https://www.iorad.com/player/1585280/How-to-sign-up-for-PD-in-TeachPoint