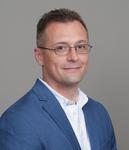 Updated by Scott Richards
In order for students to read using Bookshare, a Sponsor needs to create a member account for them.
Students (members) should have a qualifying disability:
Visual Impairments such as blindness
Learning Disabilities such as dyslexia
Physical Disabilities that make it difficult to physically manage a book.
To become a Sponsor, ask a current sponsor within the Boston Public Schools to add you. If you do not know a Bookshare sponsor within BPS, contact Scott Richards for assistance. His email address is
srichards2@bostonpublicschools.org
.
Add Sponsors and Members to the Boston Public Schools Organizational Account
Each new Sponsor or Member will receive a welcome email with a link to complete the setup.
Sponsors

can:
Create Member accounts for students
Create Sponsor accounts for teachers
Assign individual books to members
Assign Reading lists to members from pre-populated book collections.
Members can:
Read books assigned to them by teachers on a chromebook, or a portable device
Request that a teacher create an individual account so they can independently add books to their libraries.
Additional Resources:
Quick Reference Guide for BPS teachers and students Google Doc) - shortcut instructions for sponsors and members
Bookshare's Training Resources Library - how-to guides and videos for sponsors and members