How to add a Co-Teacher to a Class
How to add a Co-Teacher to a Class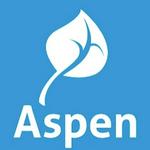 Updated by Aspen Support

1 The first step is to open Aspen in School View and click Schedule Top Tab.
2 Select the course you want to add a Co teacher to.
3 Click Teachers side tab.
4 Click Options
5 Click Add
6 .
7 Select the teacher you want to add.
8 Click OK
9
10 Select the SS for Summer School term.
11 Click OK
12 Click on Gradebook Access if you want the teacher to have gradebook access for this course.
13 Click the magnifying glass for the Teaching Role Codes.
14 Select Co-Teacher
15 Click OK
16 Click Save
17 That's it. You're done.