How to view Summer School Grades on Transcripts
How to view Summer School Grades on Transcripts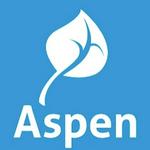 Updated by Aspen Support
A. For All Students
1 On School View click Grades tab.
2 Click Transcripts
3 Click the Dictionary menu
4 Choose Summer School
5 Click Filter 
6 Click School Year = ?
7 Type the year. In this case 2023
8 Click Submit
9 See grades on the Final Grade column.
B. For an Individual Student
1. Start in the Student tab.
2. Check off the student's name and click on the Transcripts side-tab.
3. Change the filter to "Current Year" or "All Records" depending on the school year you are currently on.
4. Change the transcript definition (the open book icon in the upper right) to "Summer School"
5. The final summer school grade should be displayed given that the grades were posted