How to Use ASL Interpretation in Zoom
How to Use ASL Interpretation in Zoom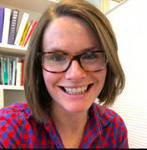 Updated by K.C. Kourtz
All BPS Zoom accounts now include the ability for hosts to enable sign language interpretation for their meetings, either prior to the meeting or in the meeting itself.
If Scheduling an Interpreter Prior to the Meeting:
Scroll to the Interpretation section.
Hosts can choose Sign Language Interpretation (video channel). They can choose from the following list of sign language channels:
American Sign Language
British Sign Language
Chinese Sign Language
French Sign Language
German Sign Language
Japanese Sign Language
Mexican Sign Language
Brazilian Sign Language
Russian Sign Language
Spanish Sign Language
Hosts can choose to + Add Sign Language Interpreter(s) here in the scheduler or wait until their meeting starts.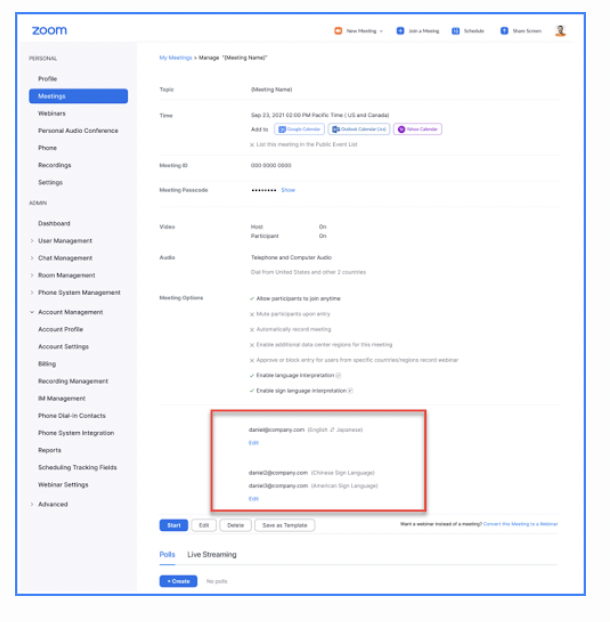 Desktop Client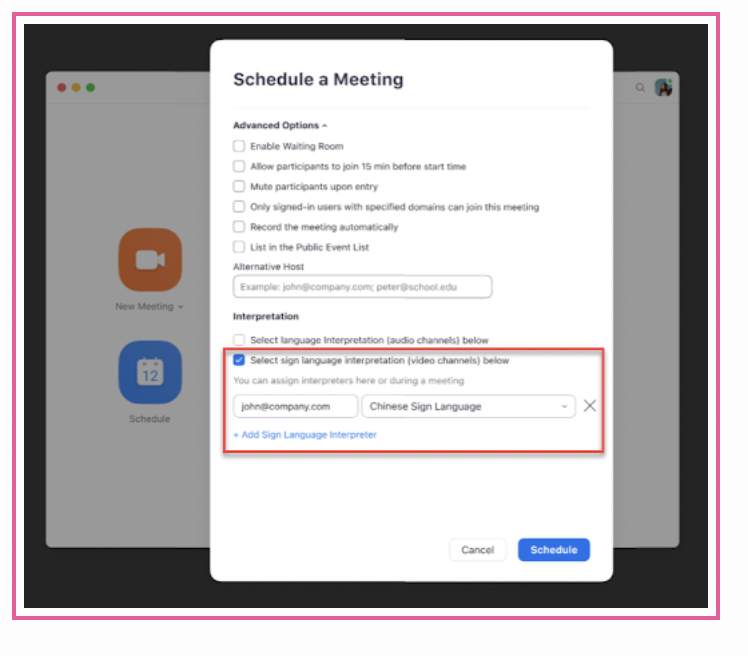 In-Meeting
If the host didn't enable sign language interpretation nor define a sign language interpreter when scheduling the meeting, the host can enable this feature via an in-meeting option and then select an ASL interpreter during the meeting.
Click Interpretation. If interpreters were selected when scheduling a meeting, they will appear in this Manage Interpretation window in the same order that they appear in Web Portal.

The interpreters will appear in the Participants list.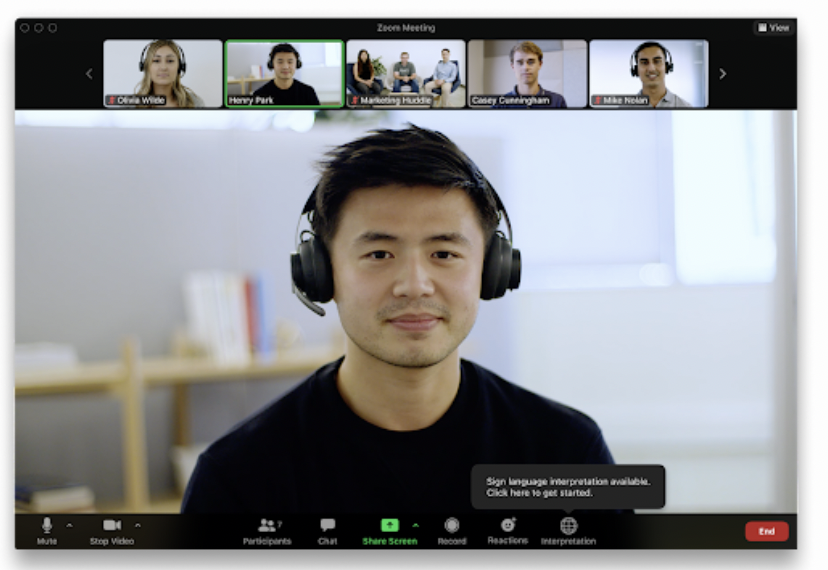 From the interpreter's video tile or participants list, the host can select Allow to talk.
Once interpreters are allowed to talk, their video will appear in the sign language video channel, as well as the main session's gallery view.
Interpreter View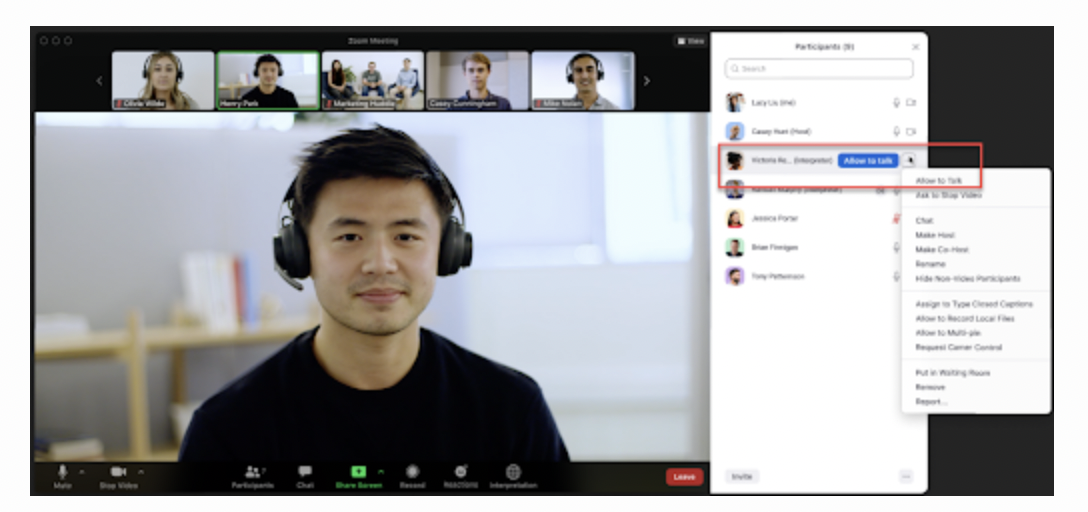 Participant View
Once a participant joins the Zoom meeting, they will see this message indicating there is Sign Language interpretation available via the Interpretation globe icon in the black Zoom tool bar: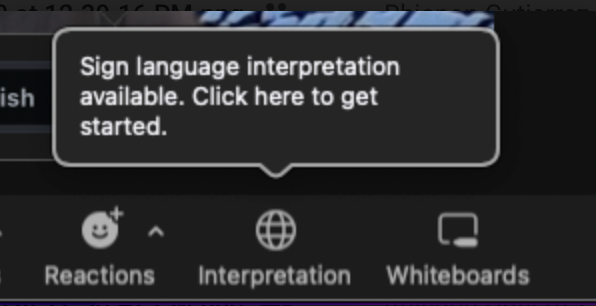 Once a participant clicks on the globe, they will see the interpretation options available to them: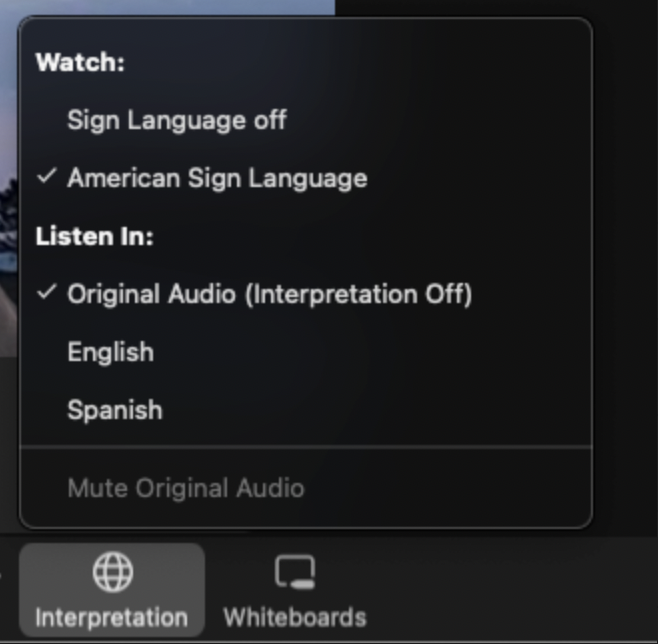 The interpreter then appears on screen with their type of Sign Language indicated below their video feed: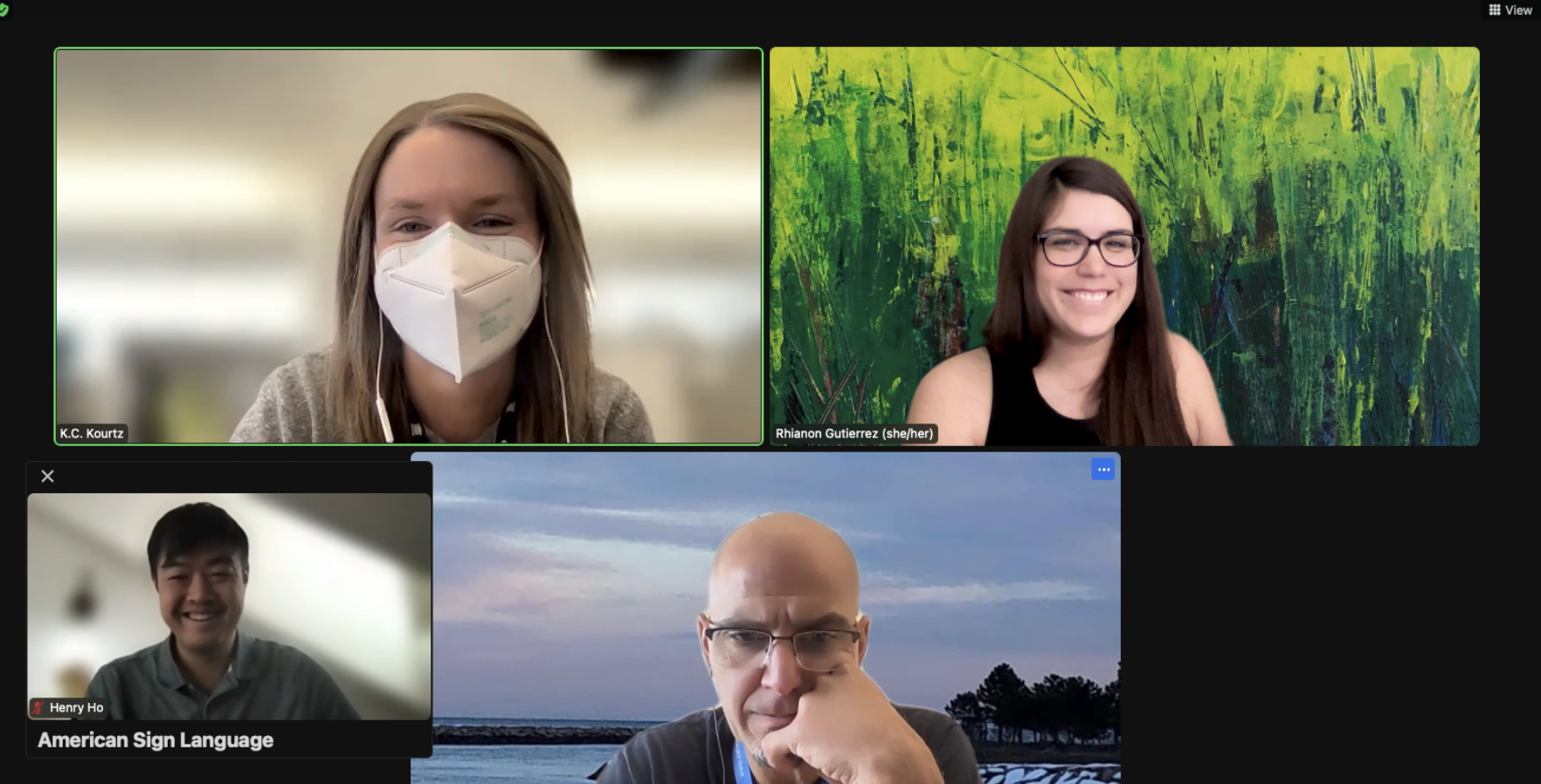 TIP: Hosts can add several sign language interpreters to each meeting.