How to access & use Nearpod
How to access & use Nearpod
Updated by Christina Carnes
What is Nearpod and who has access?
Nearpod is a student engagement platform with ready-to-run lessons that can be delivered through both live and student-paced formats. Teachers can also upload and make any of their favorite resources (PowerPoints, Google Slides, videos) interactive by incorporating real-time checks for understanding and collaboration opportunities as well as media like virtual reality, simulations, and more. During a lesson, teachers get real-time insights into students' learning. Teachers can also view post-session reports of student response data. 
Nearpod is available for all BPS educators in grades K-12.
Students can save their work and create their own presentations with the new
Student Accounts feature
.
How do I access Nearpod?
Teachers must have a schedule in SIS at a participating school.
Log in to Clever at www.bostonpublicschools.org/backpack using your BPS email and password - look for the Nearpod icon under Collaboration, Creation, and Student Voice. By logging in through Clever you will have access to the district level Nearpod licenses.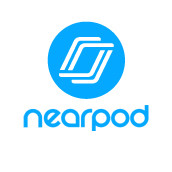 What devices is it compatible with?
Nearpod works on laptops, desktops, Chromebooks, iOS devices, and Android devices. Learn more about device compatibility here.
How does Nearpod work?
District licenses will provide teachers with the ability to search from over 7,500 ready-to-teach standards-aligned lessons and 1000+ interactive videos in the Nearpod lesson library or upload and edit your own lessons in Nearpod or Google Slides.
Google Classroom Add-On
This add on allows teachers to assign lessons, review reports, and automatically record grades directly within Google Classroom from any device. Students can access Nearpod lessons within Google Classroom as well.
Add a Nearpod Lesson to your Google Classroom:
Access the Nearpod Add-On by going to your class and clicking on the "+Create" button. The Nearpod Add-On will be available under "Assignments", "Quiz Assignment", "Question", and "Material".
Where can I learn more about Nearpod?
Visit the Nearpod Teacher Resources page to learn more!
Recommended tutorials for getting started:
Nearpod PD opportunities will be provided each month and can be found by visiting the BPS Virtual Learning Series site.
**NOTE: Follow along with the webinar using this slide deck - you will find lesson codes for asynchronous users.
Who can I contact if I have additional questions?
General Nearpod user questions:
For BPS student and staff account questions: