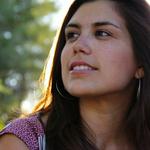 Updated by Rhianon Gutierrez
What is Gale and who has access?
Gale, a Cengage company, is a publisher of a variety of digital resources. They partner with librarians and educators around the world to connect learners to essential content through user-friendly technology that enhances experiences and improves learning outcomes. Gale provides authoritative reference sources, current magazines, newspapers, and academic journals, multimedia, ebook collections focused on Social and Emotional Learning (SEL) and Diversity, Equity, and Inclusion (DEI), and much more. These resources help students understand the importance of real-world research, avoiding disinformation, and looking for credible sources while growing their understanding of the world. 
Teachers, librarians, and students in grades K-12 will have access to Gale.
How do I login?
Teachers and students who have access will login through Clever at www.bostonpublicschools.org/backpack. Be sure to sign in using your BPS Gmail and password. Look for the Gale icon under the Library Resources category.
Once you select the icon, click on your school from the menu to see resources curated specifically for your school.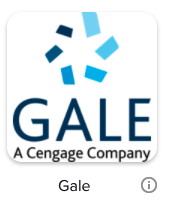 When at the prompt below, ignore the entry field and select Sign In with Google to authenticate into the resources.
What devices is it compatible with?
Gale works on Laptops, Desktops, Chromebooks, and mobile devices.
Where can I learn more about Gale?
Teachers
Gale In Context: For Educators, exclusively for teachers, is a lesson planning and instructional tool teachers can use to find and personalize digital learning content, plan remote or in-person learning activities, and provide equity for all of their students. It includes content from Gale In Context databases along with lesson planning and collaboration tools to support classroom and curriculum development. Check out these brief overview tutorials:
To access Gale In Context: For Educators, look for: 
Use Sign in with Google to authenticate into the resource:
Gale In Context: For Educators will require a user account for teachers; use your Google credentials to create/use your account:
Once you've logged into Gale In Context: For Educators, visit the Learning Center to learn more. For more details about using all these resources, please visit Gale's support site. 
Students
For students, the Boston Public Schools collection includes: 
Gale In Context: World History (tutorials)
Who can I contact if I have additional questions?
Gale: Christopher Ernstes
BPS Libraries questions: Liz Phipps-Soeiro and Felicia Humphries
Clever questions: Clever Admin