How to see Student GPAs from the Student Tab
How to see Student GPAs from the Student Tab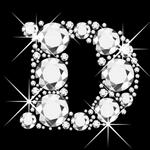 Updated by DJM
Viewing Student GPAs from Student Tab
These instructions are Guidance Counselors and for other school level users that do not have access to the GPA side tab.
You can use the GPA field set to view the GPAs; you can use the GPA fieldset in conjunction with a Filter to view only a specific YOG or grade level; you can use Sort options to sort results in a specific order, and you can use the Quick Print icon to print the results.
From the School View in Aspen ( sis.mybps.org)
GPA Field Set
Click on the Student top tab
Click on the Field Set menu
Select the GPA field set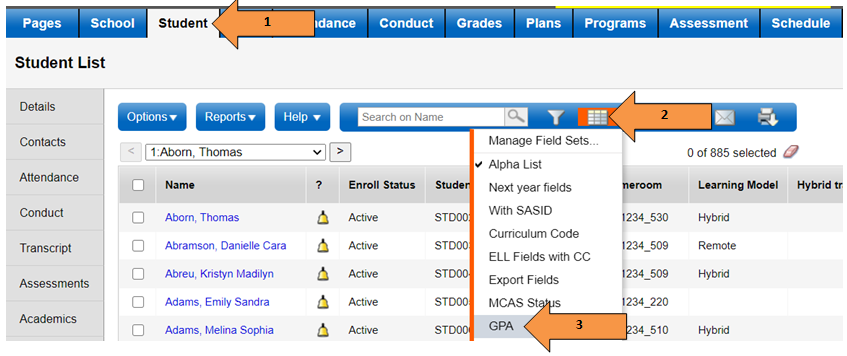 You will see the GPAs for the students in your current filter

Filter Records for Specific Grade Level
Click on the Filter menu
Select the Grade Level =? filter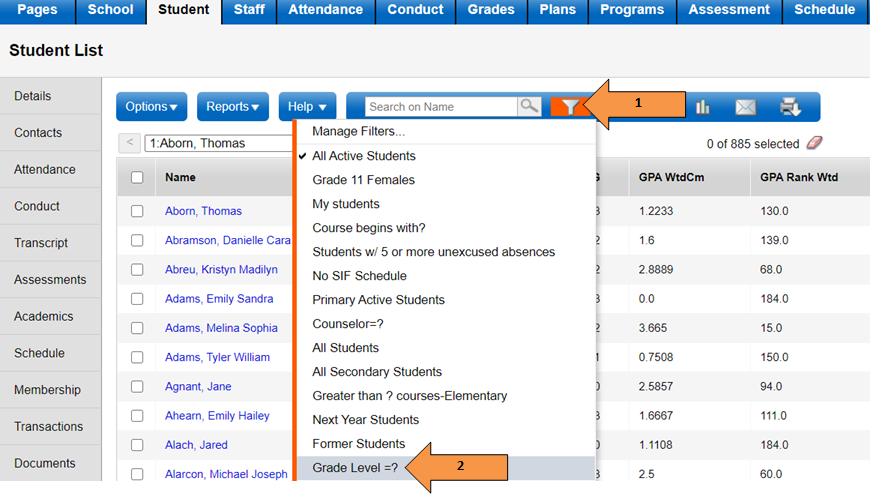 In the popup window, select the Grade Level from the dropdown list
Click Submit to perform the search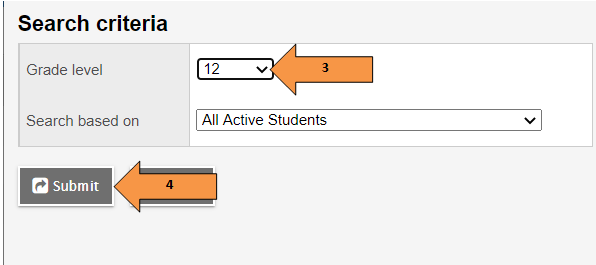 Pre-defined Filters for use with GPA and Rank
In addition to filters like Grade=? (for filtering to a specific grade level), there are other filters that are useful when viewing or printing GPA
Rank Filter - Omit 0 Rank
If students have not been included in a GPA/Ranking run, the rank will be zero. This is typical with newly enrolled students. Newly enrolled students may have a 0 rank. To omit these records when viewing printing a list of GPAs and Rank, use the Rank Filter - Omit 0 Rank filter
You can use this filter as the Search Based on filter if you want to view or print the GPAs and Rank for a specific Grade Level. To do this, select the Grade level = ? filter and then change the Search base on to be Rank Filter - Omit 0 Rank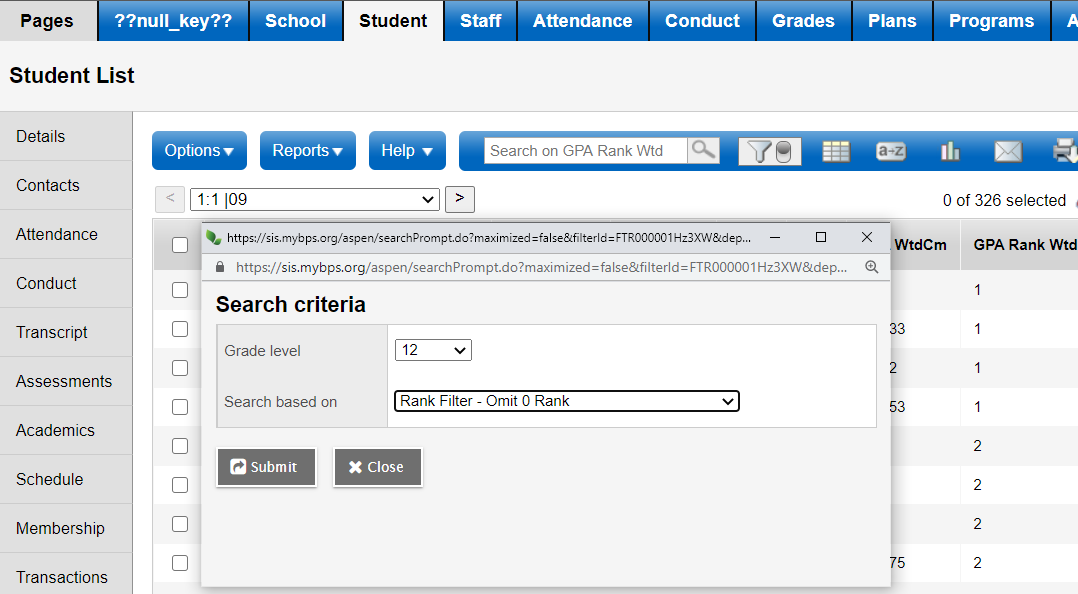 Sort Found Records
Sort by Weighted Cumulative GPA Column
Click twice on the column GPAWtdCm header to sort in descending order (highest GPA will be first record)

The caret/arrow to the right of the column header indicates the sort order.
Up caret = ascending sort order
Down caret = descending sort order
Pre-defined Sort Orders
There are also pre-defined sort orders that are useful when viewing or printing GPAs. Click on the Sort (a-z) icon to select a pre-defined sort order.
GPA Rank Weighted Sort -by grade by rank: this sorts by student grade level, by rank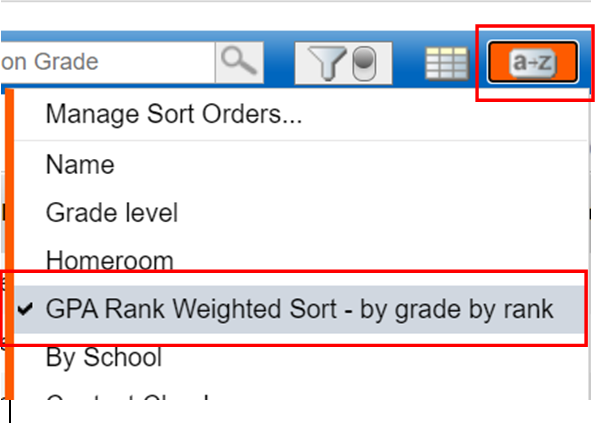 Print Found Records
Click on the Quick Print icon (printer icon)

Select print format

Web Page (HTML): will print what you see on the screen
TXT: will print in text format to open with Notepad or other similar application
CSV: will print in csv format to open with Excel or other similar application
Microsoft Word (DOC): will open in Word or can be saved to open in similar application