How to enable/disable a Sponsored Account
How to enable/disable a Sponsored Account
Updated by Roma Browne
How to enable/disable a Sponsored Account
If you have an urgent need to disable an account, please send an email to networkaccess@. If this is an employee, please Cc: your Human Capital representative and/or Labor Relations.
Login to access.boston.gov
Go under Manager Tools and click "Manage Sponsored Account"
(if you do not see Manage, use the CREATE instructions)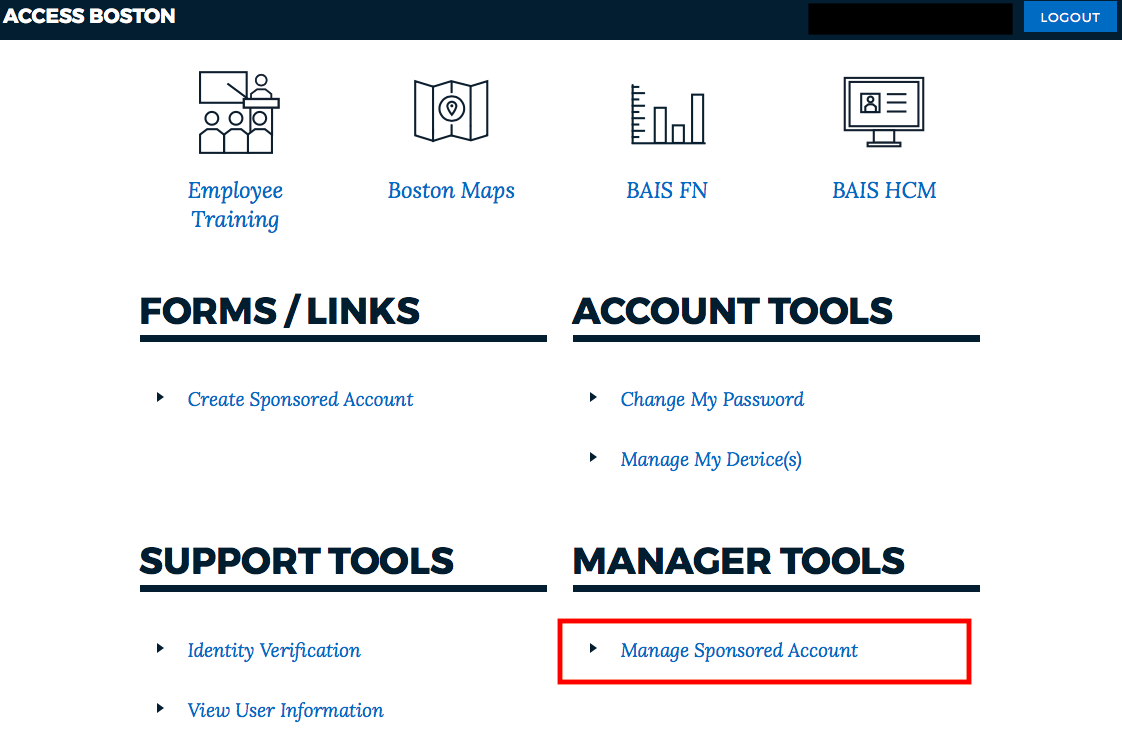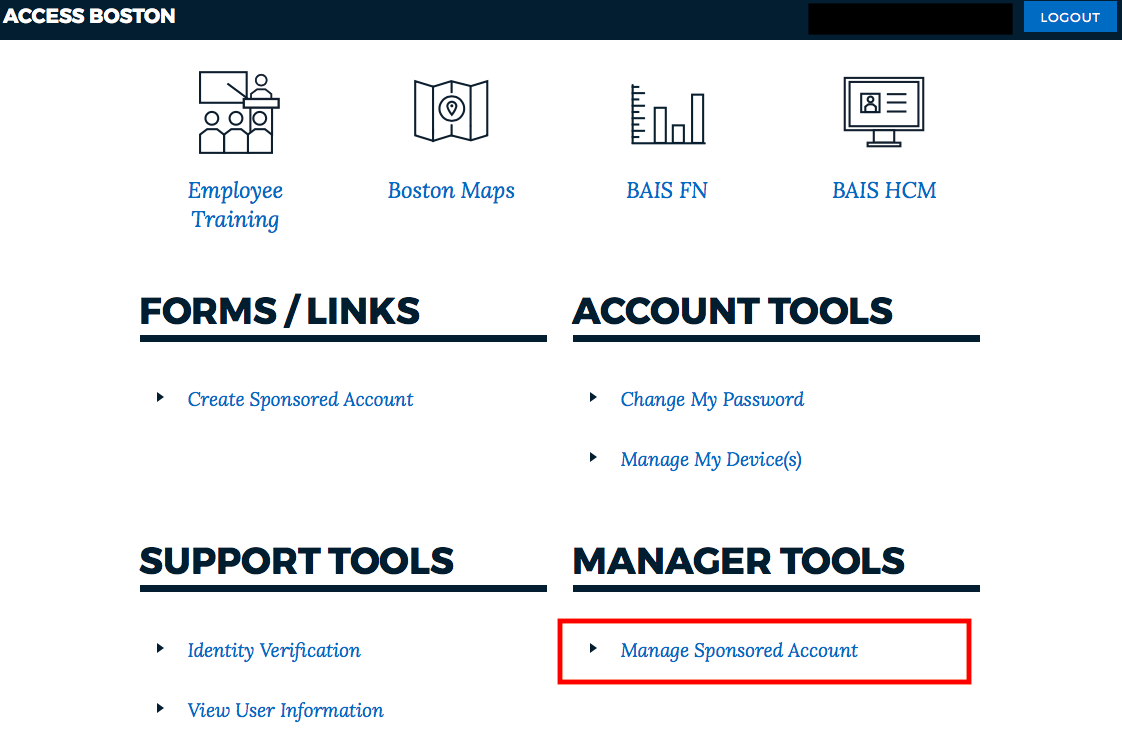 Enter Sponsored Account # , Name will display, then click "Manage Account"
Go to "Change End Date", enter a new expiration date, then click "Next"
New End Date will appear on following screen, then click "Submit"
Your manager will receive an email to approve the change request (expires in 3 days).