How to Factory Reset a BPS Chromebook
How to Factory Reset a BPS Chromebook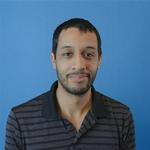 Updated by Kevin Arias
Hold down two keys: ESC and "Circle Arrow" and at the same time, tap the POWER button:

You will receive one of the following messages. Hold Down CTRL and tap the D key to begin Developer Mode, then hit ENTER to confirm when prompted.

The screen displays either a red exclamation point (see image below). Press ENTER.

The screen refreshes and a message displays saying that "Developer Mode is disabled..." and the device reboots itself back into Verified Mode.
Click Get Started. Follow these instructions when it asks you to login to the wifi.
This brings you to the ENTERPRISE ENROLLMENT login screen. *If it doesn't, then hold down the Ctrl and Alt keys at the same time, and tap the E key and you should then be at the login screen.

Log in with any BPS Gmail account:

Be sure to type the full email out including @bostonk12.org (student) or @bostonpublicschools.org (staff)

It should display a "Successfully enrolled." message. If it does not then go back and start with step 1 again.
A regular login screen appears. Log in with your BPS Gmail address and password. The Chromebook is ready for regular use. The Chromebook will connect to the ChromeWLAN wireless network after login.