How to Remove Students from Summer School
How to Remove Students from Summer School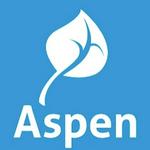 Updated by Aspen Support
This should be done after Wednesday, 7/8/20, this year.
This guide includes the steps to removing a student from summer school.
This includes both dropping the student's courses (so they won't show up on teachers' rosters) as well as removing the student from showing up under the Student top tab.
1

Switch to the Summer School that you are managing, go the the Student tab, and select the Students to Drop 

On the Student tab, click on Filter and select All Active Students.

You an either select students manually (checking the boxes next to their name and then clicking (a) Options → Show Selected), or (b) you may use a filter such as 3 or more unexcused absences. It's critical that you filter students using either options a or b. It will prevent you from dropping the entire student list from your summer school.

If you use the filter for 3 or more unexcused absences (useful after the 3rd day's attendance has been taken), make sure you adjust the start date to be for THIS summer.

The end result of this first step is a few students that you want to remove from summer school. In this example, there are two students to be removed.

2

Run the Remove Students procedure

Use the Options menu to run a special procedure created for summer school.

3

Specify the number of students to remove

The procedure asks you to confirm the number of students to remove. The number you enter in the pop-up window must match the total number of students in your list.

This is a verification to avoid mistakenly removing ALL students from school.

4

Select "Run"

When the procedure is complete, it will display the results.

You may close this pop-up window and should see that these students are no longer in your Student list.
For questions, please contact the Technology Help Desk at 617-635-9200.