How to login (or reset your password) for the DESE Security Portal
How to login (or reset your password) for the DESE Security Portal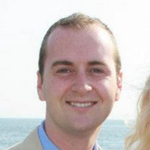 Updated by Mark Racine
DESE has updated the Security Portal in August of 2023 and all user accounts require registration before logging in. If you did not register prior to the change, please reach out to one of the following people and ask for an "Account Activation to the DESE Securty Portal".
Kevin Arias (karias@)
Mark Racine (mracine@)
Apryl Clarkson (aclarkson@)
Ileana Gruia (igruia@)
Christina Scarlatos (cscarlatos@)
Go to https://gateway.edu.state.ma.us

If you have forgotten your username, click "Forgot Username?"
If you need a password reset, click "Forgot Password?". Please note that this is the only way to reset your password and BPS central office can no longer reset passwords in the new system.

Login with your username (i.e. jdoe3) and password
The next screen will ask you to confirm your email address to send you a 2-step verification code. This will email you a unique code every time you login.
Enter the code from your email into the following screen and click "Login"