How to Make Constructively Present or any other Attendance Input Buttons Available to Your School
How to Make Constructively Present or any other Attendance Input Buttons Available to Your School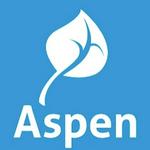 Updated by Aspen Support
C requires a reason code and thus can only be used in the Daily Office and Student Attendance Side-tab on the School View. Teachers cannot use C on the Staff View.
1. On the School View click School
2. Click Preferences
3. To make C or any other button available on the Daily Office select C or another button under the Daily Office Input Buttons. 
4. Click Save