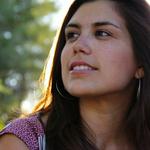 Updated by Rhianon Gutierrez
What is Naviance and who has access?
Naviance provides a comprehensive platform for students, school staff, district leaders, and families to collaborate and support student success.
Students in grades 6-12 with rostered classes in Aspen will have access to Naviance. Teachers, administrators, and counselors of students in these grades will also have access.
How do I login?
Go to Clever: www.bostonpublicschools.org/backpack. Be sure to sign in using your BPS Gmail and password.
Staff (with BPS emails)

You may login in one of two ways:

(1) Click on the

Naviance

icon in Clever under

Staff Links

.

(2) Click on the

Naviance

icon in the

Google Apps Launcher

.
Staff (with non-BPS emails)

Please contact

Roshni Wadhwani

in the Office of Data and Accountability for next steps.
Students

In Clever, look for the

Naviance

icon under

Student Links

.
What devices is Naviance compatible with?
Naviance is accessible on laptops, desktops, Chromebooks, and Android and iOS devices.
Where can I learn more about Naviance?
Video Library: Navigate to the Naviance Knowledge Base Webinars or Events pages in PowerSchool Community. To open PowerSchool Community from Naviance, click the (?) icon and then PowerSchool Community.
FAQs: You can find a list of FAQs in the Naviance Knowledge Base in PowerSchool Community by selecting either Naviance Troubleshooting or eDocs Troubleshooting. Click the (?) icon in Naviance to open PowerSchool Community.
Who can I contact if I have additional questions?
BPS Office of Data and Accountability: Roshni Wadhwani
BPS Office of Secondary Schools: Marsha Inniss-Mitchell
MyCAP District Coordinator: Erin Jaques