How to See Next Year Student Assignments, Incoming Students, and Wait List Totals
How to See Next Year Student Assignments, Incoming Students, and Wait List Totals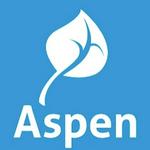 Updated by Aspen Support
1. To see students assignments and incoming students click School
2. Click Next Year Students
3. This will expand to show two side-tabs, "Receiving" for students who will be new to your school for next school year and "Sending" for your current students next year assignments. The default is Receiving
4. Choose the appropriate filter. Receiving Students is the defaut.
5. If you would like to generate an Excel list with the phone numbers to contact parents, click on the printer icon and choose CSV.
6. Click Reports 
7. Use the reports and lables that best fit your needs. 
8. Choose Sending & Receiving List, select your criteria, and click Run.
9. Select the desired Student Address Labels to run.
10. To see your waitlist totals for next year click  the school name
11. Click Next Year Capacity
12. Your school Waitlist Totals will be listed if there are any.