How to access Activate Learning
How to access Activate Learning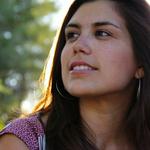 Updated by Rhianon Gutierrez
What is Activate Learning? Who has access?
Activate Learning offers investigation-centered and project-based learning that allows students to drive their learning through their own questions and ideas. Students investigate and explain phenomena, gather and analyze data, develop and use visual models, and solve multi-step problems. Activate Learning provides access to OpenSciEd, BPS's science curriculum for grades 6-8.
How do I login?
You must have a Google Classroom with students in order to access the platform and assign content. In addition, we recommend that your Google Classroom retain its title from Aspen (i.e. Unified Science 6) so that you can easily link your classes; creating custom names without "science" and the grade level in the title will not allow you to link classes.
The platform rosters classes with the names below:

Unified Science 6, Unified Science 7, Unified Science 8, Unified Science Foundations, Unified Science Foundations 6, Unified Science Foundations 7, Unified Science Foundations 8, Earth Science MS, Science Enrichment Grade 6, Grade 6 Science, Grade 7 Science, Grade 8 Science, Science HILT 1 MS, Science HILT 2 MS, STEM 6, STEM 7, STEM 8
Go to Clever: www.bostonpublicschools.org/backpack. Under the Science icon, look for Activate Learning. The icon will take you to this page: https://bostonps.activatelearningdigital.com.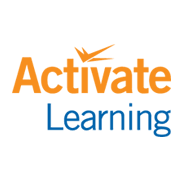 Once you are logged in to Activate Learning, make sure that you import the necessary classes in Google Classroom by following the instructions here.
Student accounts will be created in Activate Learning when teachers import classes. Once classes are imported, teachers can use the Assign button to assign work to students.
Students will only have access to activities assigned to them by teachers. These activities will be accessible from links in their Google Classroom classes. (Each link is specific to that classroom's work - links should NOT be shared between classes.) Watch a video about assignments here.
Rosters for imported classes will be re-synced every time the teacher logs in. Teachers can also sync their rosters and import new classes whenever needed by going to their Admin section and clicking the Sync Rosters button.
What devices is it compatible with?
Activate Learning products work on Laptops, Desktops, and Chromebooks.
Who can I contact if I have additional questions?
Tech Support: support@activatelearning.com
OpenSciEd: Nicole Guttenberg