How to Enter Transfer-in Transcript Records
How to Enter Transfer-in Transcript Records
Entering Transfer-in Transcript Records
When students transfer into BPS from other districts special transfer-in course codes should be used and BPS Equivalent Courses should be selected.
1. On the Student tab, check the box next to the student name.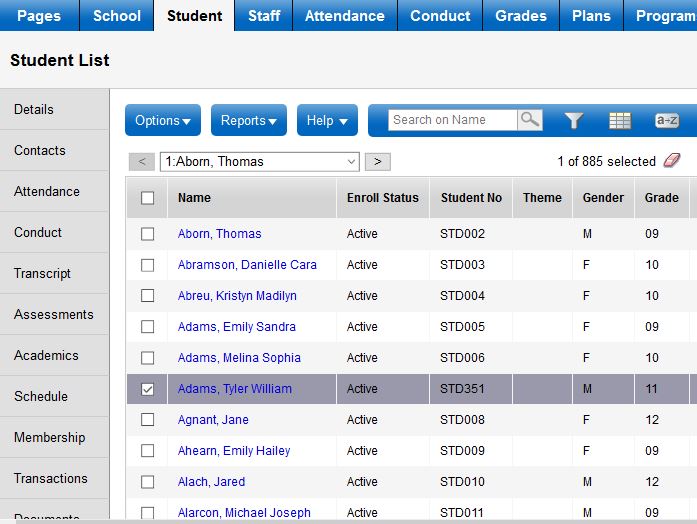 2. Click on the Transcript side tab.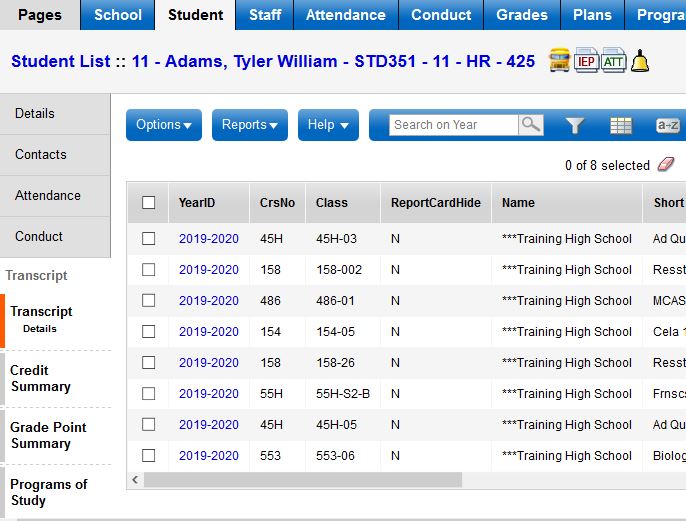 3. Click Options>Add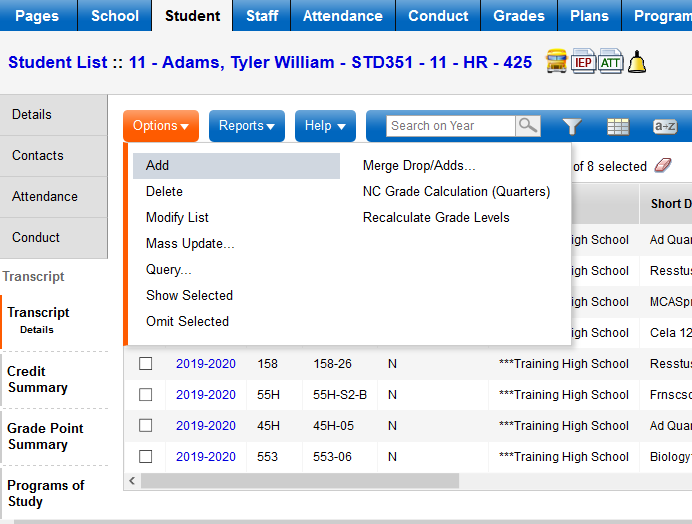 4. Enter the school year.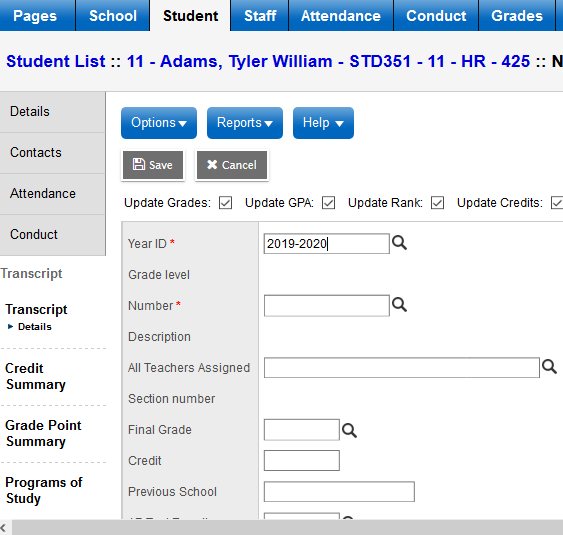 5. Enter in the course number or use the picklist icon to select the course number
Course numbers for Transfer-in transcripts: T05 for Transfer-in 0.5 credit; T10 for Transfer-in 1.0 credit; T20 for Transfer-in 2.0 credits.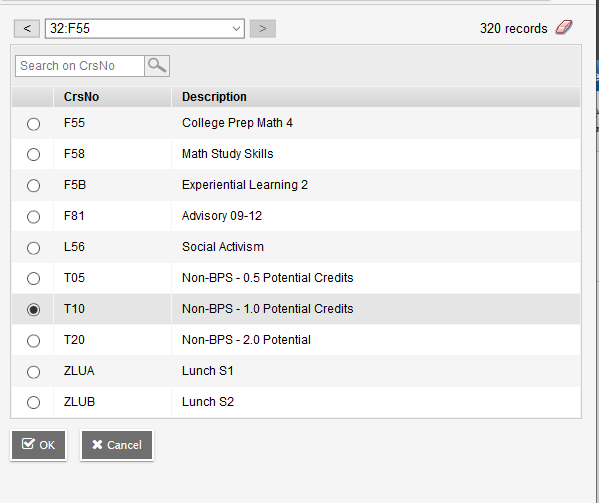 6. Enter the Final Grade or use the picklist icon to select the final grade.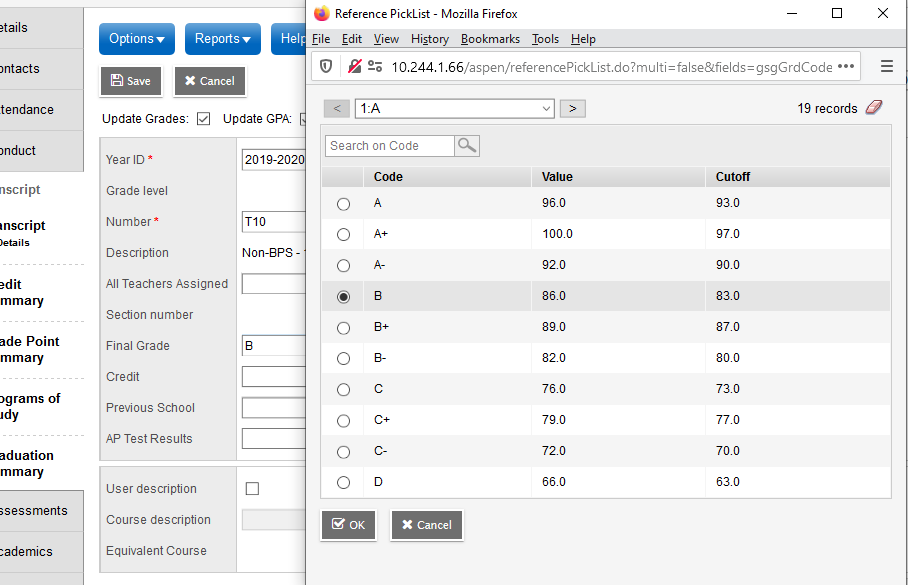 7. Add the credit earned.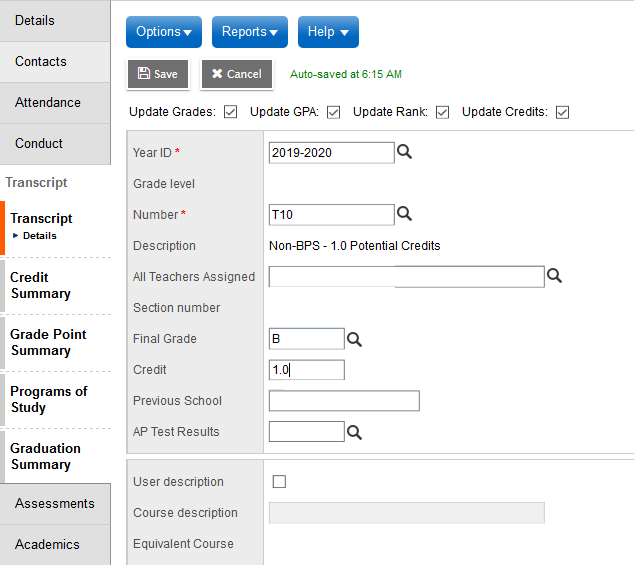 Tip: you do not have to add the credit. Once you save the record the course credit (with passing grade) will be populated
8. Enter the School Name in the Previous School field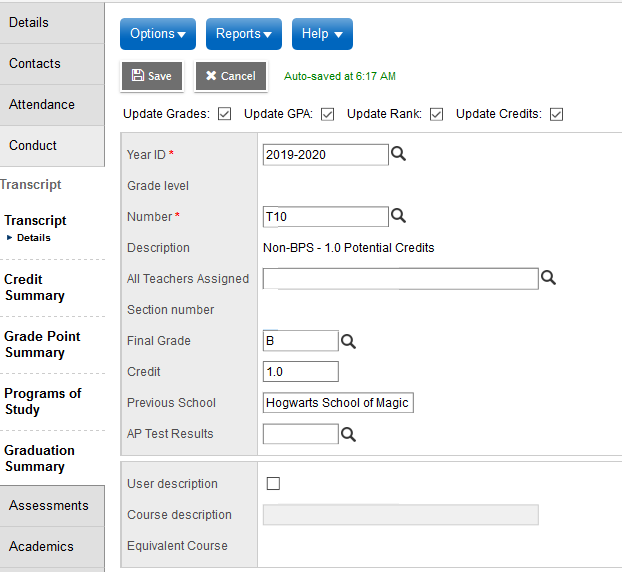 9. Check the User Description box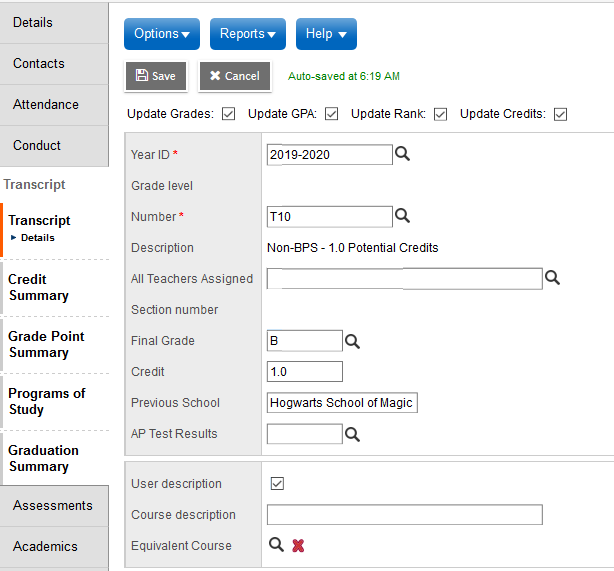 10. Enter in the transfer in Course Title in the Course Description text box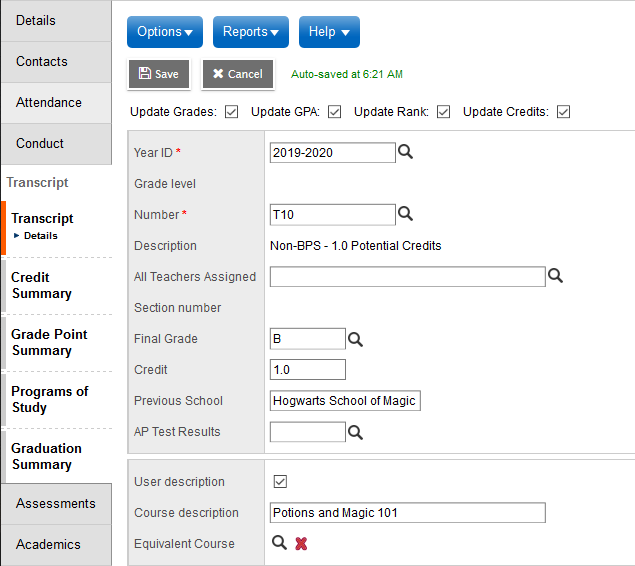 11.Click on the Equivalent Course picklist and select the BPS course that most closely matches the transfer in course. Click OK after making selection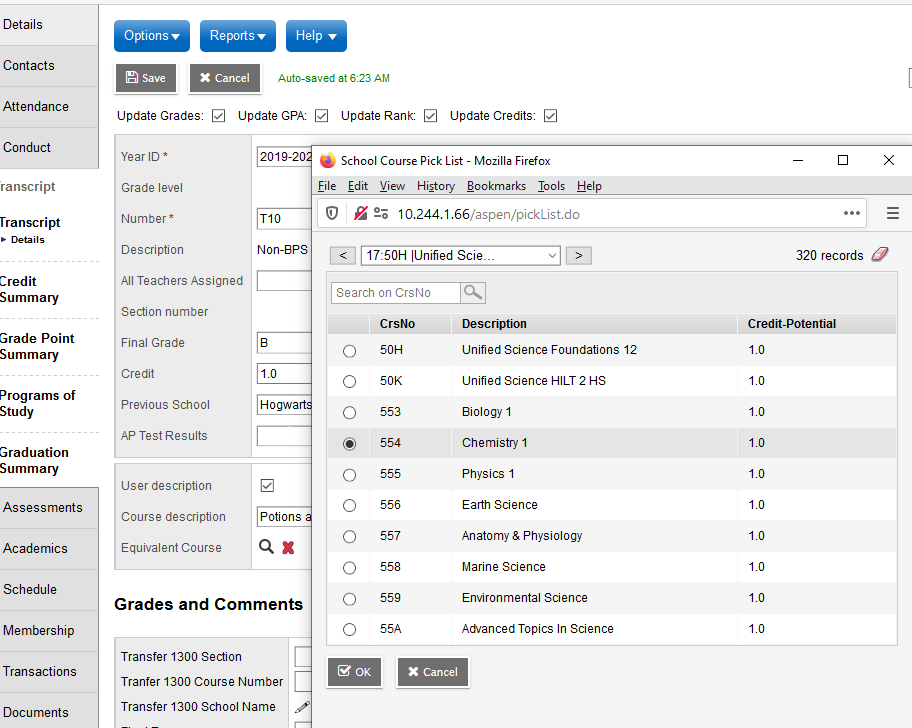 The Equivalent Course is used with Aspen's Graduation Requirements. If there is No BPS Equivalent Course, check the No BPS Equivalent box.
12. Click Save when the record is complete.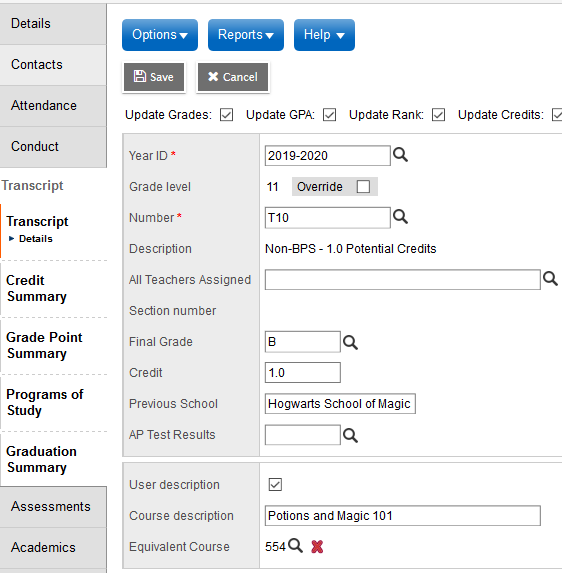 13. Repeat these steps for all transfer in Transcript records
Transfer in transcripts and Graduation Requirements
The transfer in record will show in the Graduation Summary with a red asterisk (indicating that an Equivalent Course was selected for the Graduation Requirement).

Additional Information