How to Schedule a New Student in Aspen (Grades K0-5)
How to Schedule a New Student in Aspen (Grades K0-5)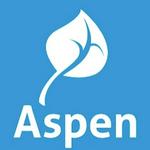 Updated by Aspen Support

1 After you have accepted a new Student, you will need to assign them classes. The first step is to open Aspen in school view.
2 Click Student top Tab
3 Click Filter menu
4 Find and Click the Students without a schedule filter.
5 Select the student you want to give a schedule to
6 Click Schedule
7 Click Workspace
8 Click Workspace
9 Click Select...
10 Click All
11 Select 4323_127
12 Click on
13 Click OK
14 Click OK
15 Click true
16 Click OK
17 Scroll down and click Post
18 That's it. You're done.