TDT-Asset (formerly One2One) Helpdocs Hub
TDT-Asset (formerly One2One) Helpdocs Hub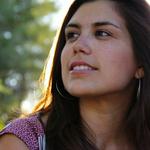 Updated by Rhianon Gutierrez

What is TDT-Asset and who has access?
TDT-Asset (formerly One2One Manager) is the tool being used by the Boston Public Schools to determine your school's Chromebook needs. It is used to maintain Chromebook inventory, assign Chromebooks, determine which students need devices, record damaged/lost/stolen devices, and initiate the repair process on broken devices.
It is vital that schools keep TDT-Asset updated because it will help BPSTechnology better identify your Chromebook needs. Every Chromebook in your inventory must be assigned to either a student or group. There should not be any unassigned devices.
Only Principals and Tech Coordinators have access to TDT-Asset. If additional staff need to be added, please have your School Leader
fill out this form.
How do I access TDT-Asset?
You can access TDT-Asset in one of two ways: (1) through Clever or directly on the TDT-Asset website.
Clever

Go to Clever at www.bostonpublicschools.org/backpack.

Once in, click on the

District Page tab

. Click on the TDT-Asset icon under the Staff Links category. Once on the TDT-Asset website, select

"Go to One2One Manager SSO"

then select

"Login with Google."

TDT-Asset Website

Go to https://apps.learn21.org/BostonMA/one2one/

. Click on

"Go To One2One Manager SSO"

then select

"Login with Google."

Where can I learn more about how to use TDT-Asset?
Please click on the links below for TDT-Asset helpdocs, IORADs (interactive tutorials), and videos.