Summer School Registration Guide
Summer School Registration Guide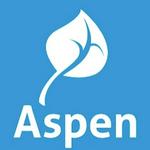 Updated by Aspen Support
How to Register for Summer School
Enrollment OPENS 4/26/21:
Gr. 9-12 (credit-bearing programs) - Deadline 6/11/21: Registration for credit-bearing and competency-based secondary school programs opens on April 26 in Aspen! Guidance counselors or a designee should select site location and appropriate courses based on student incompletes. Please use the guides below for assistance with registration.
Summer School Tutorials: 
1. Add Students under Summer School [sending] side-tab

Go the Programs top tab, Summer School [sending] side-tab, click Options and select Add

2. Complete the Summer School Registration template

The template will auto-fill the read-only fields as you choose Name and Program.

Attention: Please follow the instructions in the orange box in step 1 below in the order that they are listed.

3. [Optional] Add courses to be taken 

If the student will be taking courses at this summer school site, and if the site is configured to allow course registration, complete the section below.

Attention: Please read the note in step 1 below before you add course(s).

Click the "Add" button to register a student for a course. You can view a full list of courses offered at each site here. Please, use this list as a reference to verify the courses available at the program that you want to enroll your students. 

4. Course Registration

In the pop-up window, click the magnifying glass to see the available courses at the program / site you selected in Step 3 above.

Select a course from the list of available courses.

The total number of courses offered at the program / site will be listed at the top right, but Aspen shows 10 per page. Use the arrow buttons to go to the next/ previous page to see more courses.

[See screenshot below]

Note: If you click on any of the column headings, you will sort the list by that field, which can be helpful if you want to see all the In Person courses together, and all the Online courses together, rather than sorted by Course code. 

After selecting a course, click OK to add that course to the student's registration record.

When done adding courses, click Save to complete the full registration.

5. View / print a list of your students attending summer school from your regular school

Aspen includes a screen where you can quickly see all students you have signed-up for summer school.

Use the Programs (1) top tab, and the Summer School [Sending] (2) side-tab to view all students registered for summer school in an alphabetical list.

To get a report or download to CSV (for opening in Excel), use the QuickPrint icon (3) and choose your format.

NOTE: If you'd like to have students sorted by program they are attending, click on the Program column heading first before using the QuickPrint. This will sort the list according to that column.
For questions and support, contact:
General Education Summer program selection - Office of Summer Learning at summerlearning@bostonpublicschools.org.
High School Course Recovery - Office of ELT, Shannon Hayes at shayes@bostonpublicschools.org.
English Language Learner summer programming - Office of ELL, Rachel Chen at rchen@bostonpublicschools.org.
Extended School Year - Office of Special Education and Student Support (ESY student registration, Porsche Paulding, ppaulding@bostonpublicschools.org. 
For support with Aspen or technical issues, call the BPS Technology Help Desk at 617-635-9200 or email aspen@bostonpublicschools.org.