Summer School Registration 2022
Summer School Registration 2022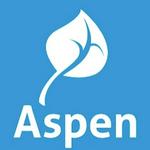 Updated by Aspen Support
How to Register for Summer School
1. Non-credit bearing programs enrollment (Gr. K-12) OPENED 4/2/2022 in School Mint
Please have families complete a summer program application via SchoolMint (click here) to be confirmed for programming. Program administrators can log in at summer.bostonpublicschools.org/manage.
2. Credit-bearing/recovery programs enrollment (Gr. 9-12) Extended 6/24/22 in Aspen
Schools should select site location and appropriate courses based on student incompletes. Please use the guides below for assistance with registration.
Summer School Guides: 
For questions and support, contact:
Enrollment and Site Coordinators role and summer school access requests: Extending Learning Time Office - ELT (Charles Cauley and Flormarina Aria-Gomes at summerlearning@bostonpublicschools.org)
Credit Recovery enrollment, general education summer program selection: ELT Office (Charles Cauley, Flormarina Aria-Gomes, and Stacy Reid at summerlearning@bostonpublicschools.org)
School Mint registration, 5th Quarter Programs, Non-credit Recovery Programs and Registration: kgoff@bostonpublicschools.org, jnesgos@bostonpublicschools.org, and lghui@bostonbeyond.org
High School Course Recovery: ELT Office (Charles Cauley ccauley@bostonpublicschools.org and Stacy Reid sreid@bostonpublicschools.org)
Edmentum Online Courses: Charles Cauley ccauley@bostonpublicschools.org and Ed Considine econsidine@bostonpublicschools.org)
Clever: Clever Admin team cleveradmin@bostonpublicschools.org
English Language Learner summer programming: ELL Office (Rachel Chen rchen@bostonpublicschools.org)
Extended School Year (ESY) registration: Office of Special Education and Student Support (Zachary Houston zhouston@bostonpublicschools.org) 
Technical Aspen issues: check the Summer School help guides, call the BPS Technology Help Desk at 617-635-9200, or enter a Help Desk ticket.