How to add captions to a video
How to add captions to a video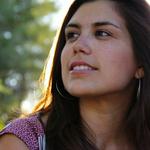 Updated by Rhianon Gutierrez
Captions are text that is displayed onscreen, either at the top or bottom of the screen, to provide visual access to spoken and written content that is part of a video. This text is synchronized with the audio as it plays. Captions have tremendous benefits for all audiences. Below are five powerful uses of captions.
Providing access to audio content
Learning a new language
Learning or clarifying new concepts
Viewing videos in quiet spaces
Increased viewership
For teachers and staff who are creating pre-recorded videos, we recommend the following workflows.
Do-It-Yourself: Computer
YouTube: Upload your video and use automatic captioning that you can edit on YouTube, or create your own transcript and sync it with your video.
Google Drive: Sync your transcript and video in Google Drive.
Do-It-Yourself: Smartphone
Clips (iOS): Add Live Titles to your videos that you film on your phone.
Clipomatic (iOS): Turn on the captions in multiple languages for your videos.
AutoCap (Android): Add auto captions and subtitles.
Looking for a more comprehensive guide to captioning? Check out our
DIY Captioning Guide
for all things captioning!
Request Professional Captions
Fill out the request form to get your captions done by a professional captioning service.