How to Install a FollowYou Printer on a PC
How to Install a FollowYou Printer on a PC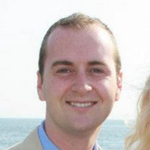 Updated by Mark Racine
Step 1: Install the new printers
Click the Start button
A window will open with two icons; right click on the FollowYouBW icon and select "Connect". A box will popup and install the printer automatically.
Repeat step 2 for the FollowYouColor
Close this box when both printers are installed.
Click the Start button
Optionally, you can right-click on one of the new FollowYou printers and click Set as Default.
Step 2: Setup your tap card on the Ricoh machines
Go to any printer in the building with your BPS ID card
On the home screen of the printer, tap the PCC icon .
You will see a login screen; tap your BPS ID card on the card reader.
The printer will ask you to login the first time; tap the ID field and password fields to enter your BPS ID. (note: the save button is on the upper right of the screen as you enter your ID)
Tap the "FollowYou" or "Release All" button to print your jobs.
Step 3: How do I print or scan?
Choose the FollowYouBW or FollowYouColor printer from your computer any time you need to print. It doesn't matter which printer you're going to; all of the printers in the building will work using the FollowYou printing.
Walk up to any printer in the building and select the PCC icon.
Select Release All to print everything or FollowYou to select individual jobs.
To scan, push the "Scan to Me" button, place your document on the tray, and push "Scan" on the screen. The document will be scanned and emailed to you immediately.