How to Access Reading Horizons
How to Access Reading Horizons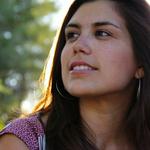 Updated by Rhianon Gutierrez
What is Reading Horizons and who has access?
The Reading Horizons Elevate® program helps older learners fill gaps in reading with assessment-driven explicit phonics instruction based on the principles of reading science.
Schools who have completed a Reading Horizons training through the BPS Academics office currently have access.  
How do I login?
Teachers and students who have access will login through Clever at  www.bostonpublicschools.org/backpack. Be sure to sign in using your BPS Gmail and password. Look for the Reading Horizons Elevate® icon under the ELA & Literacy category. It will look like this:
What devices are compatible with Reading Horizons Elevate®?
The app works on laptops and desktops that support the Google Chrome browser and on iPads that are running iOS 11 or later. 
I am having issues with Reading Horizons Elevate®. What can I do?
Restart the device. 
Ensure the Google Chrome browser is being used. 
Call Reading Horizons Customer Success at 800-333-0054 x2
Getting Started Resources
Where can I learn more about Reading Horizons?
Who can I contact if I have additional questions?
Reading Horizons: Jennifer Lignell, Customer Success Manager
BPS Academics: Margaret Lynch