How to Enroll a Student in a Summer Program and School in the BPS View
How to Enroll a Student in a Summer Program and School in the BPS View
1 On BPS View click BPS
2 Click Summer School
3 Check off the Program that you want to enroll the student in.
4 Click the Students sub-tab
5 Click Options
6 Click Add
7 Click the magnifying glass to select the student.
8 Select the student and click Ok.
9 Select the program type

10 Check if paperwork and consent forms were received
11 Click Save. The student has been enrolled in a program. Now you need to add him to the school that host that program.
12 Click the Student top-tab
13 Check of the student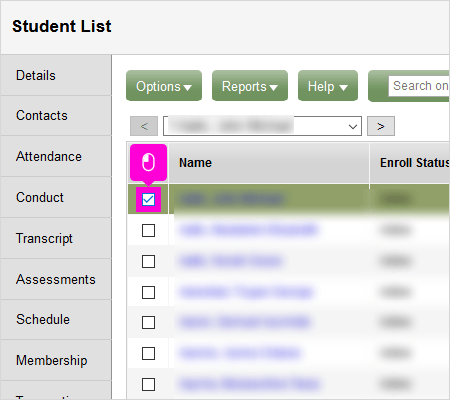 14 Click Membership
15 Click Schools
16 Click Options
17 Click Add
18 Click on the magnifying glass to choose the summer school. Fill the rest of fields with the information listed on this image. You must enter 6/23/20 for start date and 6/30/20 for end date. Then click Save. The Aspen team will then adjust the end date to 8/7/20 so the students can show up under your summer school.