How to Submit a Conduct Referral in Aspen
How to Submit a Conduct Referral in Aspen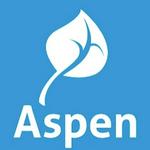 Updated by Aspen Support

The steps below are for teachers and non-Conduct Managers staff members.
1 In order to submit a conduct referral, you must first enable the Tasks widget. To do that click your name.
2 Click Set preferences
3 Click Home
4 Make sure that Tasks is checked off.
5 Click OK
6 Scroll down the page to the Workflow/Tasks widget and click Initiate...
7 Select Conduct Referral under the pick list.
8 Click Selected for the Student Selection.
9 Select the student's name.
10 Click OK
11 Click Next
12 Select the Date of the Incident
13 Enter the time of the Incident.
14 Select the incident code from the Pick list. Alternatively you can begin typing the code number and the system will start finding the code.
15 Select the location of the incident.
16 Write a brief description of the incident including as many details as possible.
17 Click Next
18 Click Finish. The conduct report will be submitted to your school's Conduct Managers for review. You can view the status of this report under Closed Tasks.