How to Activate a New iPad
How to Activate a New iPad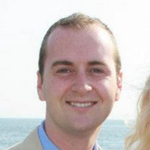 Updated by Mark Racine
These instructions are for iPads purchased through BPS; this will not work on a personal or donated iPad unless they are added to the BPS management system.
At the "Hello" screen, press the Home button.
Select the language you'd like to use (English will be used in this guide) as the language for the iPad.
Select United States as the country for the iPad.
Next will be the Quick Start screen, click Set Up Manually 
At the "Choose a Wi-Fi Network" screen, select BPSStaff and log in with your BPS ID and password. If your school does not have this option, select your school's Wi-Fi (i.e. HaleWLAN) and enter the password. Click Join.
At the "Certificate" screen, click on Trust (upper right corner).
At the "Remote Management" screen, click Next (upper right corner).
An "Edit Home Screen" message may appear (it could take a few minutes) along with a new icon for the Self-Service App. Click Dismiss.
Connect the iPad to the permanent Wi-Fi. Click on the Settings icon.
Select the Wi-Fi (left). Then, select BpsSharedDev (right) and connect.
Click the information icon (Blue circle with a lower case "i" in it) next to the BpsStaff or SchoolWLAN network and click Forget This Network.
A "Forget Wi-Fi Network" message will appear. Click Forget.
Activation to BPS has been completed! Just one more thing…
Please email Brett Allard (ballard@bostonpublicschools.org) or Vick Monteiro (vmonteiro@bostonpublicschools.org) with the number of iPads you have successfully activated.
Refer to the iPad Management Guide linked below for important information including how to access and download apps. 
NEXT:  iPad Management Guide