How to access Mystery Science
How to access Mystery Science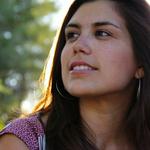 Updated by Rhianon Gutierrez
What is Mystery Science? Who has access?
Mystery Science is a K-5, MA 2016 STE Standards-aligned supplementary curricular resource that offers open-and-go online video lessons and hands-on activities that inspire kids to love science. The hands-on activities are easy to prep, primarily using materials you have on-hand in the classroom or that students have at home. As their primary use, lessons are designed for whole group instruction. Lessons can also be assigned to students using "student links." 
All BPS teachers have full access to Mystery Science.
Mystery Science has several types of lessons and resources including: 
Mini-lessons (5-15 minutes) with optional writing extensions & activity ideas; these are not MA standards-aligned.
MA standards-aligned supplemental Core Lessons (30-60 minutes) with hands-on activities and experiments.
MA standards-aligned supplemental core lessons plus an Anchor Layer that adds phenomena, opportunities to revise conceptual models after each lesson, and a performance task; this is for grades 2-5.
How do teachers access Mystery Science?
Teachers can create accounts using the district's sign up link: https://mysteryscience.com/start?district_id=75002. 
How do students access Mystery Science?
Mystery Science does not permit student accounts. See more information below about using student-facing links to assign lessons.
How do I share lessons with students?
As their primary use, lessons are designed for whole group instruction, projected by a teacher from their computer. Teachers will share lessons directly through your teacher account. In the classroom, simply plug in your projector and press play.
If you are assigning lessons, you can find student links within each lesson to share with students. Students do not need logins or accounts to access the Mystery Science student links; by clicking on the link, they will be able to view the content. 
Watch a short walkthrough of Mystery Science distance learning features, including how to share lessons, digital handouts and assessments, and offline mini-lesson extension activities.
Learn more about assigning Mystery Science lessons, worksheets, and assessments in Seesaw and Google Classroom. 
What devices are compatible with Mystery Science?
Mystery Science works on laptops, desktops, Chromebooks, and iPads. 
Where can I learn more about using Mystery Science?
Who can I contact if I have additional questions?