How to Automatically Create Journal Entries by Running Attendance Letters
How to Automatically Create Journal Entries by Running Attendance Letters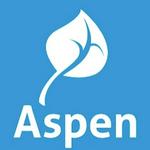 Updated by Aspen Support
Aspen now automatically creates journal entries when Attendance Letters are run. Specifically, when the Nudge Attendance or Tardy Letters are generated, journal entries get created for the affected students under their Journal tab. Only one journal entry for each letter is produced, even if the letters are run again. This is a time-saving feature because it eliminates the need for teachers or support staff members to manually create the related journal entries for students.
1. In School View click on the Student tab.
2. Click Reports
3. Hover over Attendance Letters
4. Choose the letter you want to run
5. Select the parameters and click Run
6. Then click Documents side-tab for the students involved
7. You will see the new Journal entry.