Parent Passwords: How to Reset your SIS Family Portal Account Password
Parent Passwords: How to Reset your SIS Family Portal Account Password
Updated by Roma Browne
Password Recovery:
On the Home page, click Parents under "Help! I Forgot My Password".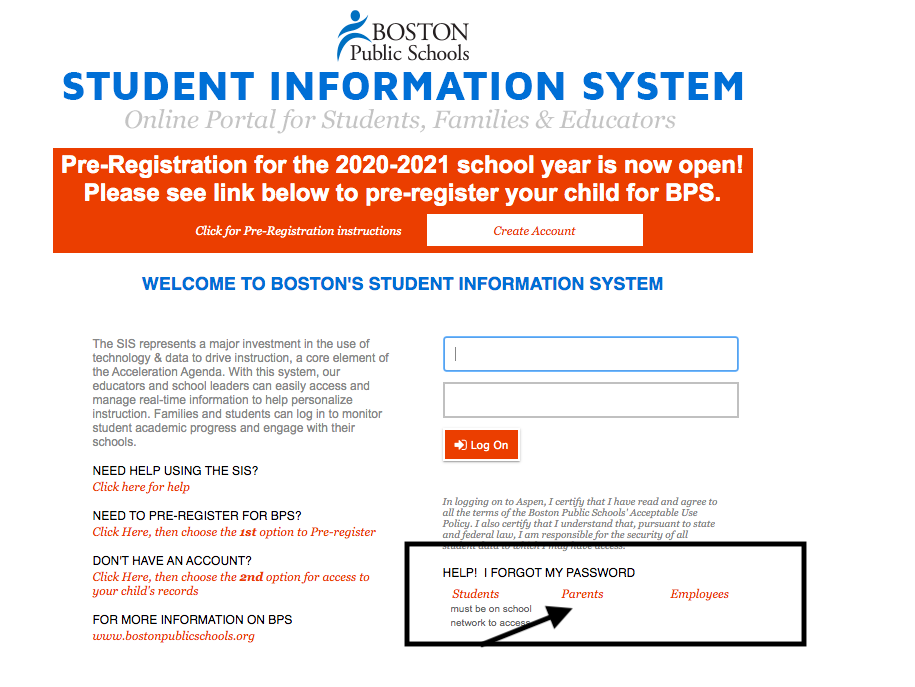 Enter your LogIn ID and Primary Email address (in lowercase font, as these fields are case sensitive.)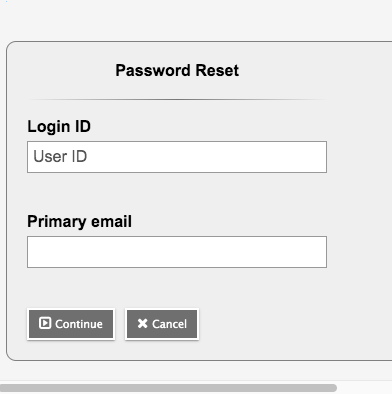 Login ID and Primary Email should be the same information. If not, please contact your school for more information.
Click Continue. The Password Reset dialog box expands to include the security question you chose when setting up password recovery.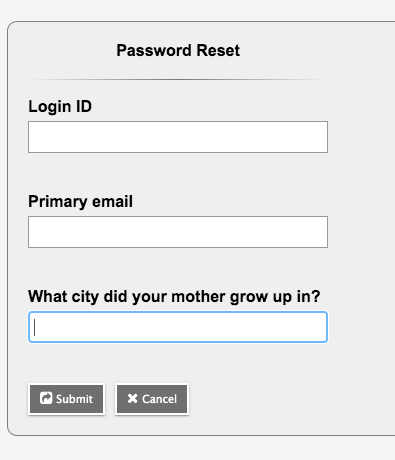 Type the response, and click Submit. If the answer is correct, Aspen sends a message containing your password to your primary email account.The new password link will be sent to your email address. (please check your spam box)