How to Create a Course in TeachPoint
How to Create a Course in TeachPoint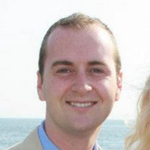 Updated by Mark Racine

1 The first step is to open Teachpoint and click the graduation cap to enter the PD module.
2 Click New
3 Click School Based PD Proposal Form
4 Enter a title & description
5 Enter the course Start and End Date.
6 Enter the Location
7 Scroll down and click Professional Hours
8 Complete the additional details section
9 Scroll down and click Credit Approved:
10 Click highlight
11 Click District to change the visibility of the course. This will allow you to only show this course to certain schools.
12 Click Add Permission
13 Click All to change the school.
14 Click Add
15 Click Close
16 Scroll up and click Submit or Save Draft if you would like to come back later.
17 That's it. You're done! Your PD will now appear in the catalog for staff to join.