How to Change Daily Attendance Preferences to Period
How to Change Daily Attendance Preferences to Period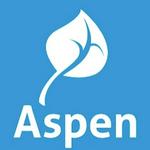 Updated by Aspen Support

When the Daily side-tab is hidden, the first period attendance can be posted as Daily attendance as well. This helps teachers take only one attendance for the 1st period.
Click School
Click Preferences
Change "Input Type" to Period if you want teachers to take attendance in a particular period each day or Homeroom if you want to use the homeroom period.
If you are using Period attendance, un-check "Show daily side-tab in Staff View". If you are using Homeroom attendance, you will want to leave this box checked.
Click Save