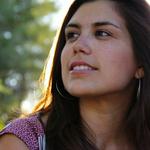 Updated by Rhianon Gutierrez
BPSLearns is BPS's learning management system for adult professional learning. To login, go to learn.mybps.org.
Logging In
BPS Emails: If you have a BPS Gmail account, sign in with your BPS six-digit ID and BPS Gmail password.
Non-BPS Emails: Login with your first name and last name (i.e. janesmith) and a password that is generated for you by the Site Administrator.
Don't have access to BPSLearns yet? Course creators and managers will need to contact the Site Administrator to add non-BPS emails to BPSLearns.
Finding Your Courses
Once you know your login, go to learn.mybps.org.
Find your course name in the list of courses in which you are enrolled on the BPSLearns landing page.
Click on the course name to open the course.
Don't see your course?
Search by course name in the search field in the middle of the BPSLearns home page: