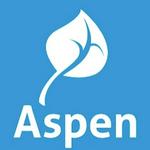 Updated by Aspen Support
Confirmation of your Grade Posts can be found in a few locations within Aspen/SIS:
TEACHERS
Your Gradebook class details page can confirm the Term Grading window, start/end dates and the date/time of your posts for the school year.

Grade posts do not confirm the grades were entered at the time of posting.
You can also see the status of your Grade columns in the SCORES side tab
When the grading window has opened, at the top of each grading column, a pushpin appears. The pushpin's color and icon indicate one of the following:
If the pushpin is black , You can enter grades for this column, but you cannot post them to transcripts yet.
If the pushpin is green , You can enter and post grades for this column.
If the pushpin is red , You already posted the information to transcripts. If you need to change a grade, you may be able to repost grades yourself, or you might need to contact the school schedule manager for assistance.
ADMINISTRATORS
There are 3 ways to confirm your schools Grade Posts:
In School view, run the Grade Post Verification Report for your school. This can be found on the Grades tab under Reports. Uncheck, show non-posts only to see the status of missing grades for all courses. This report will confirm posts and missing grades for each class & staff member.
From the Grades Top Tab, navigate to the Grade Input side tab. All courses should be listed in this view. Select the course link and view the Input Grid for the course. You should now see the Grade Columns to confirm grades & posts (pushpin colors).
From the Staff view (authorized users only). Navigate to the account of the Staff Member. Open their Gradebook and follow the steps for Teachers listed above.