How to Set Up Zoom Meetings as a Sub
How to Set Up Zoom Meetings as a Sub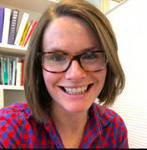 Updated by K.C. Kourtz
1. If you are a Long-Term Substitute:
Please set up a Zoom account via Clever using your BPS Google login.
If you have access to the teacher's Google Classroom, please post the Zoom link in the Google Classroom. Or, you can access class information via Aspen.
If you prefer to send students the Zoom link via email, send it to them using their BPS email addresses (found in Aspen or Google Classroom).
The school needs to make sure you have a schedule in Aspen. If you do not, please reach out to your school's Aspen scheduling manager.
2. If you are a Cluster (short-term) Substitute:
Please set up a Zoom account by visiting zoom.us and use your BPS Google information as your email address.
You can find class email lists via the sub folder.
Set up Zoom meetings for your classes and email students the Zoom link.
Please note: Zoom Basic accounts have a time limit of 40 minutes per meeting.