How to Install a Printer on a Chromebook
How to Install a Printer on a Chromebook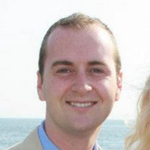 Updated by Mark Racine
Log in with your BPS email onto a Chromebook.
Click the time on the bottom right side of the screen


Click SETTINGS ICON


Scroll down to Printing


Click PRINTERS
Click ADD PRINTER
Click ADD MANUALLY
This opens up a form that you'll fill in. Follow the directions in red as shown below:
That will open a new window.