How to Create a Fieldset and Generate a Spreadsheet or Report
How to Create a Fieldset and Generate a Spreadsheet or Report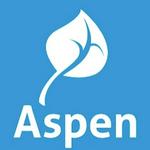 Updated by Aspen Support
1 Click the Field set menu
2 Click Manage Field Sets...
3 Click the fieldset that you want to copy and click Copy.
4 Click the Owner Type drop down arrow.
5 Select User or School depending on who you want to access the new fieldset.
6 Click the magnifying glass to choose the user that you want to assign the field to.
7 Click Save
8 The new fieldset will be listed at the bottom of the menu. To add or remove fields to it click Edit.
9 Choose the field that you want to add or remove. In this case, click add.
10 You can move your field up or down. For this demo, click Up to move Date of birth the desired location.
11 Click Save
12 Click Save again.
13 Click Field set menu
14 Click the new fieldset that you created
15 The field that you added will be listed.
16 If you would like to download or generate a file/report with the information on your new fieldset, click the Printer icon and choose the desired format. For Excel, choose CSV.