How to access Panorama Student Success
How to access Panorama Student Success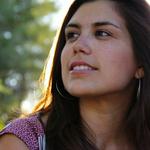 Updated by Rhianon Gutierrez
What is Student Success and who has access?
Panorama Student Success is a platform that facilitates educators' access to data, to foster a collaborative, anti-racist, and asset-based approach to a multi-tiered system of supports. All school staff have access. 
BPS staff can use
this form
to request access to or change their level of access in Panorama Student Success.
How do I log in?
Log in at mystudents.panoramaed.com (please click "Sign in with Google" and do not enter your email address/password). You can also find a Student Success icon in Clever, which brings you to the platform login page (where you can sign in with Google).
How do I adjust my account access?
Please fill out this form to request an access level change. If a staff member needs school-wide access on Panorama Student Success, it is most efficient if their school leader completes this form on their behalf. However, any school staff member can use this form to request a change to access levels, for themselves or a colleague. You can submit the form multiple times, once per staff member. If you are a school leader requesting access changes for a list of staff, you can email mtssdata@bostonpublicschools.org.
Where can I learn more about Student Success?
Please explore the BPS-specific platform help site, which includes comprehensive training materials, a data guide, FAQ, and more. 
Who can I contact if I have additional questions?
For platform how-to questions: support+bps@panoramaed.com 
For user access, data quality concerns, general feedback, and other questions: mtssdata@bostonpublicschools.org