How to Enter a Single Student Journal Entry
How to Enter a Single Student Journal Entry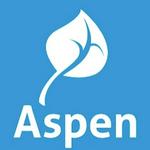 Updated by Aspen Support
1 On the Student tab, click on the student that you want to enter the journal entry for. Then click the Document side-tab.
2 Click Options
3 Select Add
4 Enter the Date and Time.
5 Enter the Enter amount of time in minutes.
6 Select the type of Contact.
7 Select the Reason Code.
8 Select who you spoke with.
9 Fill in the comment section with who you talked with, why you called and any other relevant information.
10 By clicking is Shared (staff only) will allow others who have access to the student to see the journal. Leaving it un-checked prevent other staff members to see the entry.

11 Click Save.